Made to order, supply only aluminium coloumn cladding in a durable powder coated finish. For refurbishing any existing building as well as general new construction, contact us for prices today.  We provide supply only shaped as well as square or curved aluminium column pressings. Designed to cover any existing columns or corners, brickwork or steelwork. Furthermore, they come in a virtually unlimited range of colours too.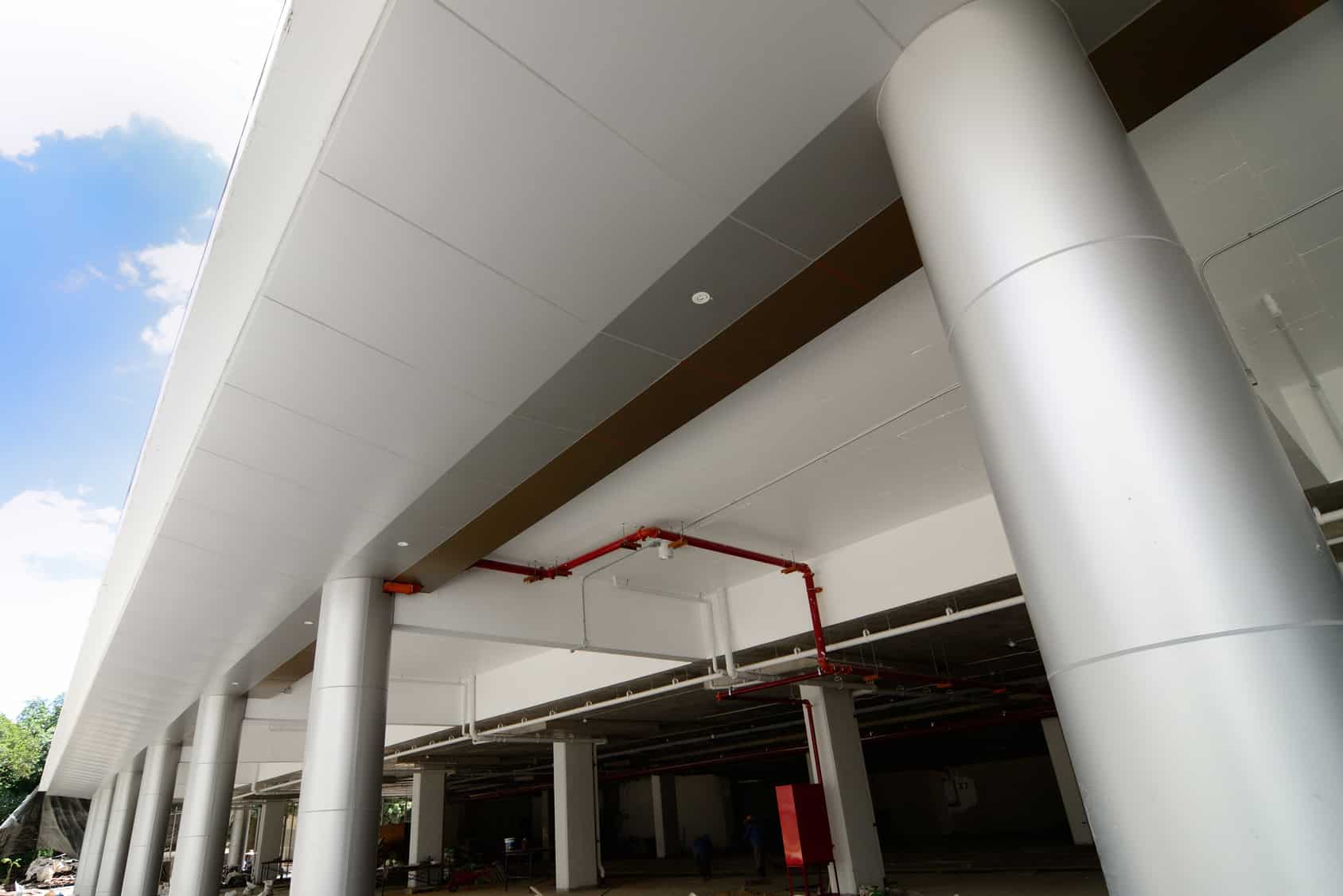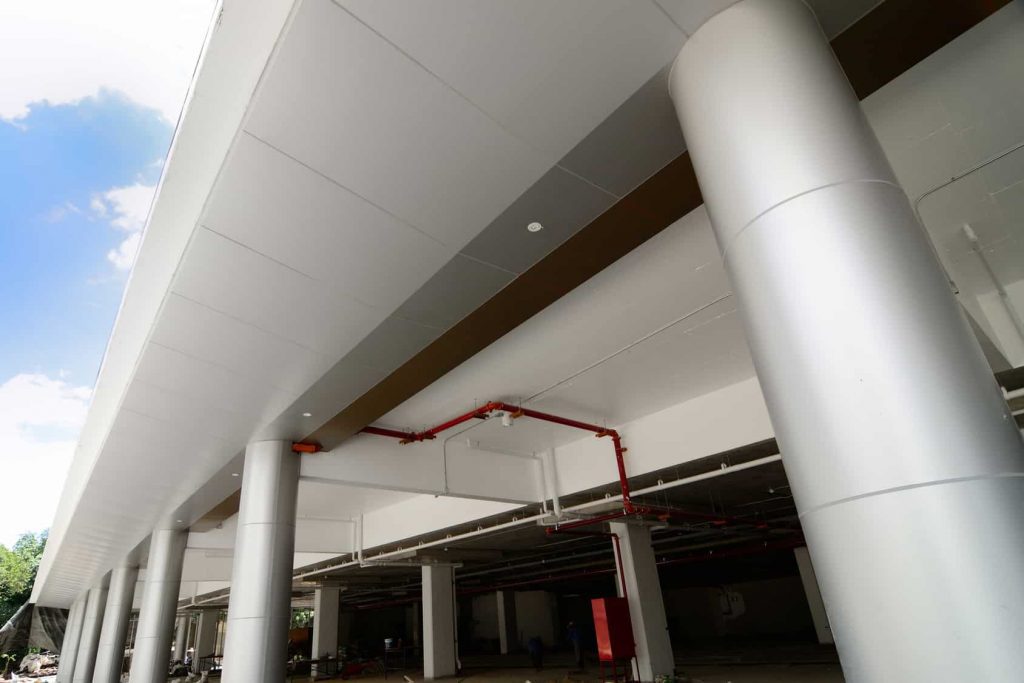 Aluminium column cladding for square, round or shaped columns.
Our aluminium corner covers and cladding also work with our aluminium pressings, cills and trims.  Quality and expertly crafted aluminium column covers for any unsightly building detail.  Therefore steelwork, cement blocks, exposed insulation and more gets covered with a coloured pressing for an altogether better appearance.  Improve the inside or outside of any building, new or old.
Furthermore, Superior Insulated Panels fabricates in standard and complex shapes.  There is even the option of additional insulation, therefore providing better thermal performance too.
Maximum sheet sizes of 3metres
can accommodate most heights using joiners/hidden couplers
a competitive and flexible solution to both new buildings and refurbishment of older properties.
powder coated to hundreds of colours
lightweight pressings that are long lasting and durable
every item made to order.
Types of aluminium column covers
Butt jointed column covers.
Our butt jointed covers use two parts, forming a joing. Ideal for larger sizes in length or height.
Different types of joints allow male to female connections, back to back fixings or keyhole effect fixings.
Reveal joint column covers.
Reveal joints bolted to an aluminium or steel angle. Then fixed to the building structure, also forming  a base and fixing for the aluminium column cover.
Insulated panel Column Covers
For improved insulation, we also offer aluminium column cladding with internal insulation. As a result, you get  durable aluminium with an insulated core.  Choose from standard, fire rated, mineral fibre, resin or other materials.
The insulated covers can be fixed in the same way as standard aluminium or specialist fixing brackets can be made to suit the application.
Contact us for prices and lead times today.
Superior Insulated Panels have the added advantage of being able to powder coat their own aluminium column cladding giving you very competitive prices and fast turnaround times.