Aluminium cill pressings from Superior Insulated Panels offer alternative solutions to standard size and shape window cills.  For bespoke aluminium cill pressings, flat trims and other products they come designed to sit beneath windows and doors.
Best of all our powder coated aluminium cill pressings work with any aluminium system such as Schuco, Kawneer, Comar, SAPA, IKON Aluminium, Jack Aluminium and Senior Architectural.
Supply only, powder coated aluminium cill pressings.
Every one of our precision made aluminium cill pressings works just like a regular window cill, but to suit specific site conditions. For instance we offer cills deeper than the 225mm or 250mm depths of most standard systems.  And where you need more angles to your cill, we cater for these too. 
As well as standard type cills, we even offer flat cill pressings to sit beneath products such as commercial doors, automatic entrance screens and shopfronts.
Therefore when you need a purpose-made door or window cill, ours offer a cost effective alternative solution. Best of all, our aluminium cill pressings perform the required function of draining water away from the surface brickwork. Additionally they come pressed and powder coated to protect the window and the building against water ingress or moisture.  As a result they also help prolong building life. Our cill pressings also come colour matched to our other products such as our made to order architectural pressings. 
Many aluminium commercial and residential systems provide a range of cill sections.  Ours cater for the special cill profile often not available as standard stock extrusions.
Aluminium Cills for all windows, doors and curtain walling.
Superior Insulated Panels are able to provide bespoke and made to order cill sections to suit any type of installation. We can create custom cills sections with the required upstands, the angle of slopes and drips as required by you or your client.
Specifications: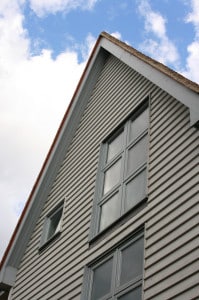 Cill sections from 0.5mm thick to 3.0mm thick
Available in aluminium or steel
Excellent anti-corrosion properties associated with aluminium
Superior weather performance with resistance to atmospheric conditions, temperature fluctuations and Ultra Violet exposure
Total flexibility on cill sizes whether you require a 90mm stub type cill or larger cill sections over 300mm in depth.
A wide choice of colours, textures and finishes.
A bespoke aluminium cill from Superior Insulated panels can significantly enhance the look of modern buildings as, unlike standard stock extrusions they can be customised to create a particular aesthetic look that can blend perfectly with the overall building or even be manufactured to be a feature.
All our made to order and bespoke aluminium cills are manufactured and polyester powder coated in house enabling faster turnaround times and total quality control compared to other suppliers.
Contact us for fast prices on powder coated aluminium cill pressings.
Simply email us your drawings, colour requirement, sizes or any specifications and let us do the rest.  You will receive our fast and competitively priced quotation.