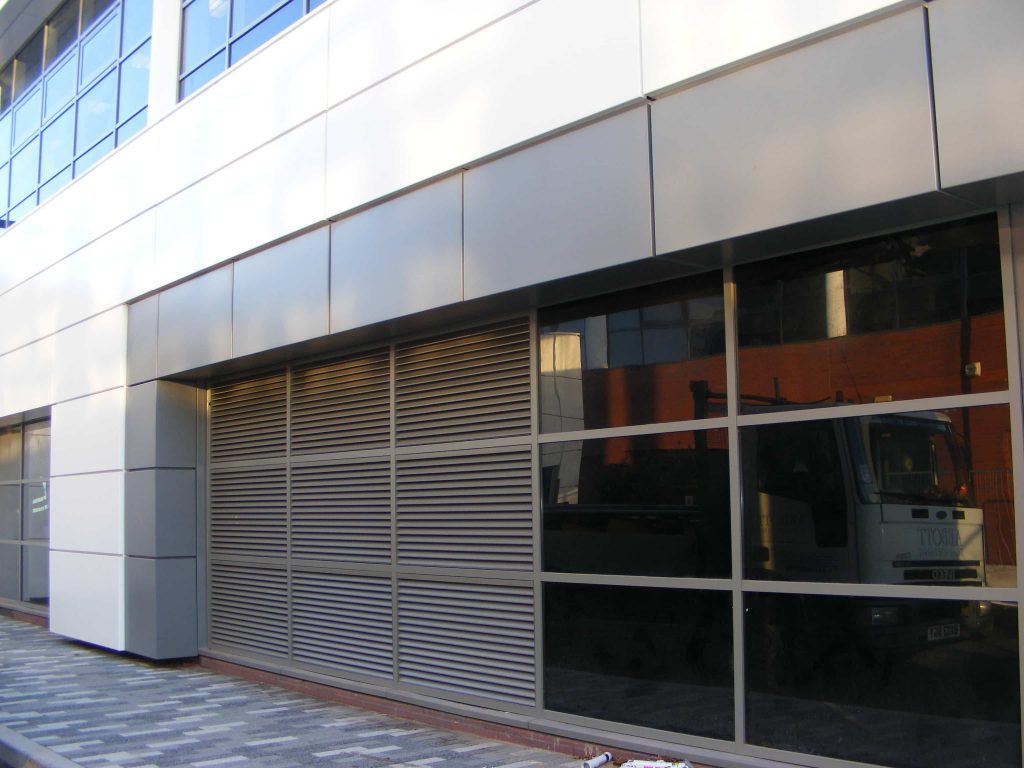 Superior Insulated Panels provides fabricated supply only aluminium louvre systems for window and door contractors, cladding specialists and contractors. Every one of our made-to-order aluminium louvres comes fabricated and assembled. As a result, they work precisely with your building specification as well as glaze into screens, cladding, doors or curtain walling.
Supply only fabricated aluminium louvre systems.
Our aluminium louvre systems provide all manner of solutions where you need non-mechanical ventilation in your building. In addition to functionality and long service life, they come from premium extruded aluminium profiles in a choice of RAL or Syntha Pulvin colours.
Superior Insulated Panels louvre system come in a variety of blade options and pitches. Furthermore, they come supplied either with easy site assembly for continuous louvre systems or we provide them to you fully fabricated for simple installation too.
We make louvres perfectly suited for effective ventilation and air distribution. Benefit from louvres offering added weather protection too. Furthermore, these slimline louvres provide an aesthetically pleasing system, therefore blending in with the architectural elements of your building.
Where to use our aluminium louvres
Commercial buildings such as offices, warehouses and factories.
Public buildings, for instance, schools, hospitals, hotels and retail developments.
The general manufacturing sector in plant rooms, heating and ventilation areas, bin stores and cycle stores.
Most modern buildings today consist of lift rooms, plant rooms, waste stations, generator rooms and other such facilities. Aluminium Louvres not only provide adequate ventilation and weather protection to these plant rooms but can offer colour matching for a seamless and discreet appearance when required.
Types of louvres systems.
Talk to us today for prices and further information about fabricated aluminium blade or other types of louvres. Our extensive range includes:
Pitch louvres in a variety of models and dimensions.
Flange frame systems, as well as rebated or surface, mounted.
Continuous aluminium louvre systems.
Stackable aluminium louvres or demountable systems.
Aluminium Powder Coated Louvres from Superior provide all the benefits of natural air ventilation and weather protection at the same time. Another benefit of using our louvres is reduced building and operation costs thanks to the constant air supply provided. For additional convenience, our louvres come with options for insect screens, aluminium panels or plenum boxes.
We even consider easy site installation. Thanks to their large area capability, our systems also remove the need for additional framing sections between the blades. As a result, installation is faster with costs also reduced.
All our aluminium louvres are designed with natural air and weather protection in mind, combined with having a positive impact on the environment.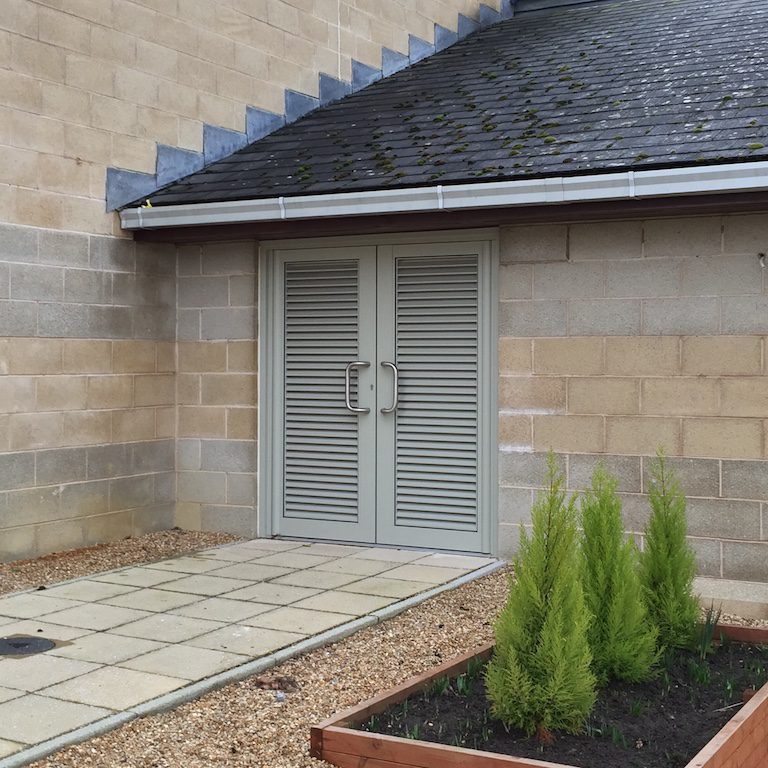 Superior Insulated Panels are able to provide cost-effective solutions for aluminium louvre requirements. We offer:
Fast Turnaround on Quotations
A wide range of louvre systems from basic fixed louvres to specialist acoustic or other types.
We powder coat all our own louvres in our modern powder coating plant giving control on manufacturing and excellent turnaround times.
Nationwide Delivery
Excellent Prices.
Our range of louvres is designed to be glazed into a range of glazing rebates and compatible with windows, doors, screens and curtain walling from some of the major aluminium systems houses in the UK.
We offer a range of glaze in louvres to suit most applications including thermally broken, heavy-duty, adjustable and with a variety of enhancements. Contact us with your sizes, colour and requirements for a quotation and lead times. Or you can get in touch and let us help you specify the right aluminium louvre systems for your project, new build or refurbishment. Our products are supplied expertly manufactured, professionally coated and carefully delivered to your premises or on site to meet your requirements.