Architectural aluminium pressings serve many uses in commercial buildings such as cill pressings and column covers and for steelwork.  However, they are also useful in residential property, new build houses and particularly new extensions. In this article, we explain how pressed, and powder-coated aluminium pressings work in a new extension and how they help residential door and window installers.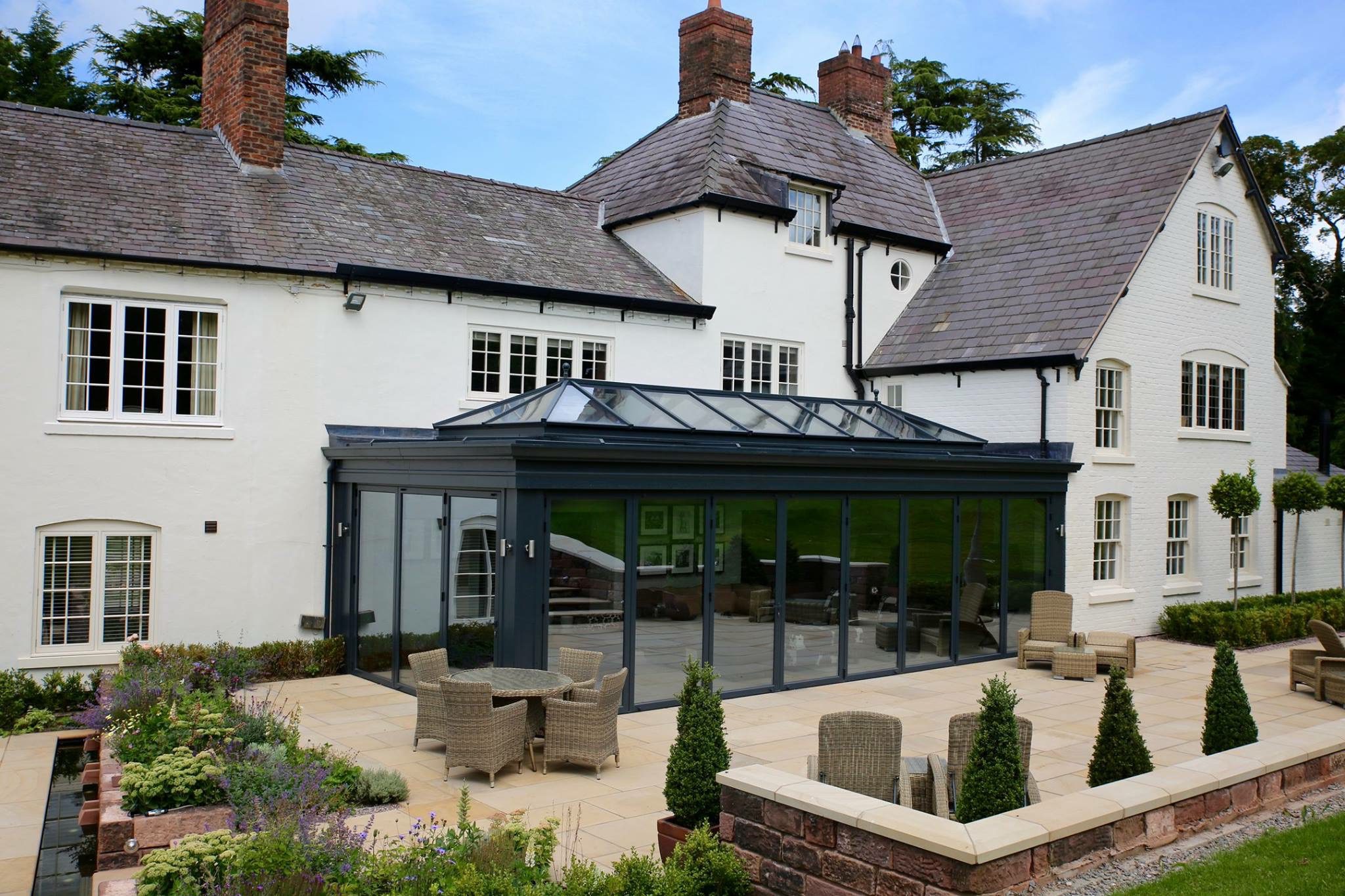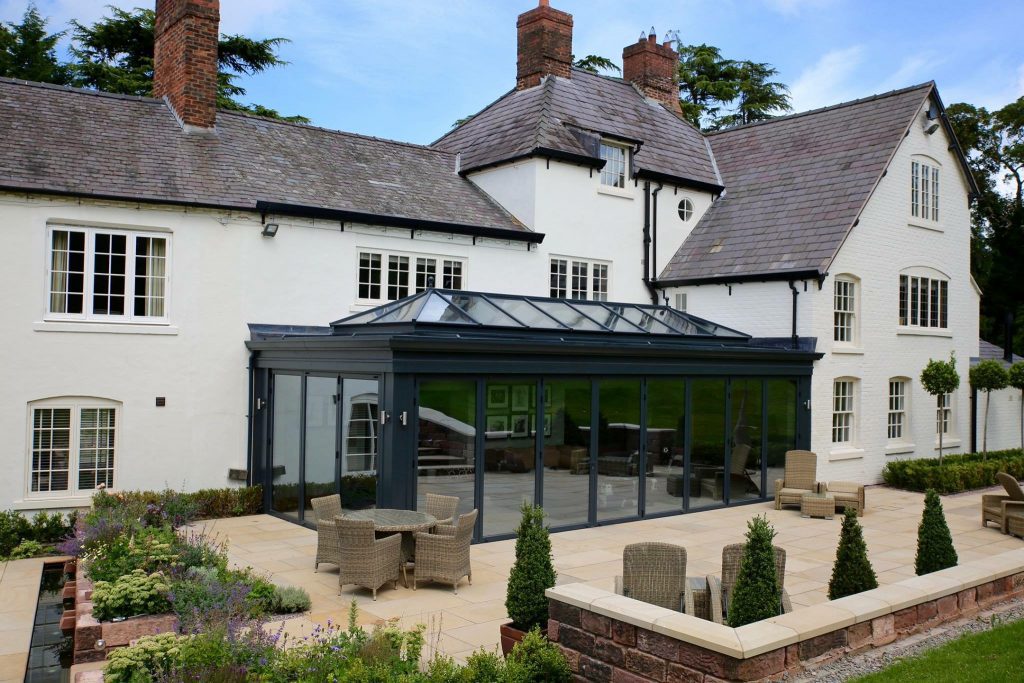 Information about architectural aluminium pressings.
Many new extensions now comprise steelwork or structural brickwork and columns.  For instance, corner posts, fascias, cladding and cill pressings all call for pressed metal. Residential installers benefit from aluminium pressings with a single-source supplier, painting and supplying architectural aluminium pressings for new extensions.  As a result, the entire project completes faster and with a colour-match to other powder coated finishes too.
Designing, manufacturing and supplying a full range of architectural aluminium pressings means residential property projects benefit from a complete all-aluminium installation.  Moreover, pressings work well with any system of sliding or bifolding doors, gable windows, floor to ceiling glazing or architectural glazing systems.
Furthermore, pressings make ideal aluminium soffits, fascias, cappings or bespoke aluminium creations for building projects.
Reasons to use pressings in residential property extensions.
Any home improvement business or builder, specialising in extensions or newly-built openings benefits from aluminium pressings.
They conceal any unsightly features such as steel beams, brick corners or building junctions.
Pressings also create weather-proof seals between a roof and a window or door or where glazing meets walls.
Using the Interpon range of colours ensures a great colour match.
Pressings create a contemporary architectural feature in a home.
Coloured aluminium pressings provide an all-round solution and a neater finish.
As well as this, the powder coating process used with aluminium pressings offers homeowners the same guarantees available with their windows and doors.  Also coming as standard is the low-maintenance properties associated with all powder coated aluminium products.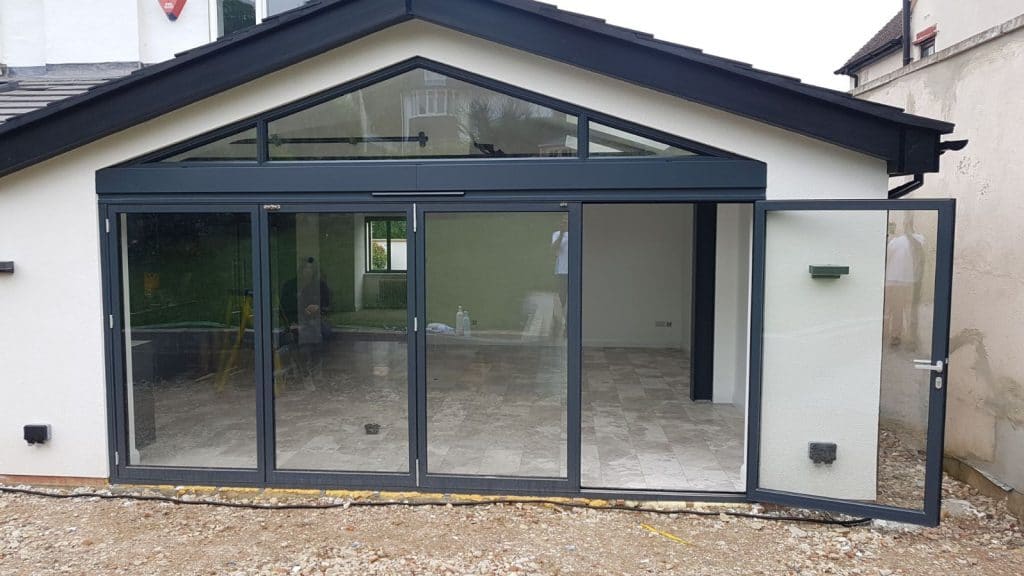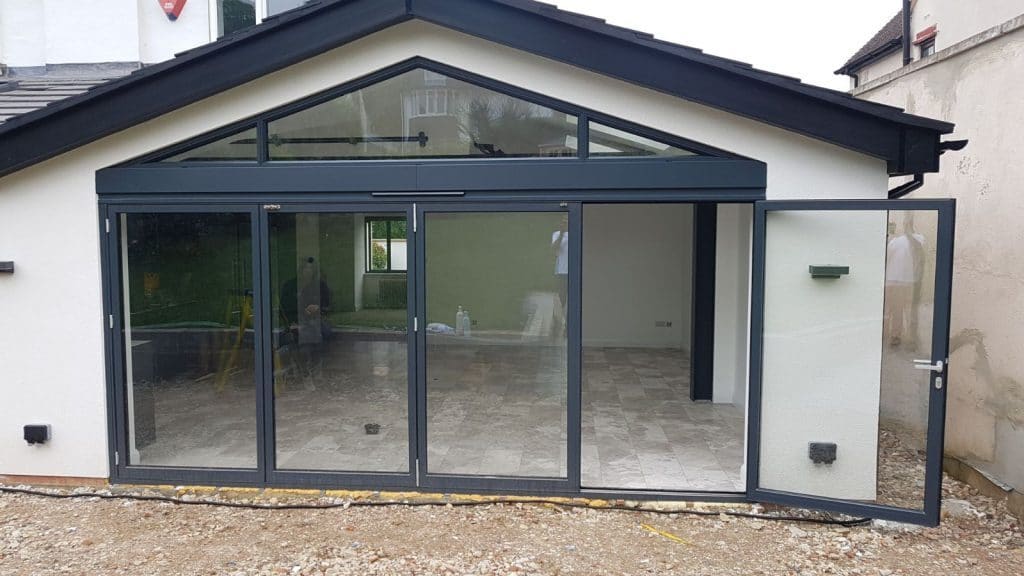 Contact us today for more information about architectural aluminium pressings.
Use our contact form to get in touch, send us your dimensions or ask a question about our range of pressings and RAL colours. We will get back to you promptly with a quote and a specification.