Aluminium infill panels typically comprise a sandwich panel with an insulated core. They're available in a vast array of colours, sizes and thicknesses. This article explains more about aluminium infill panels, some specifications, uses and where to use them.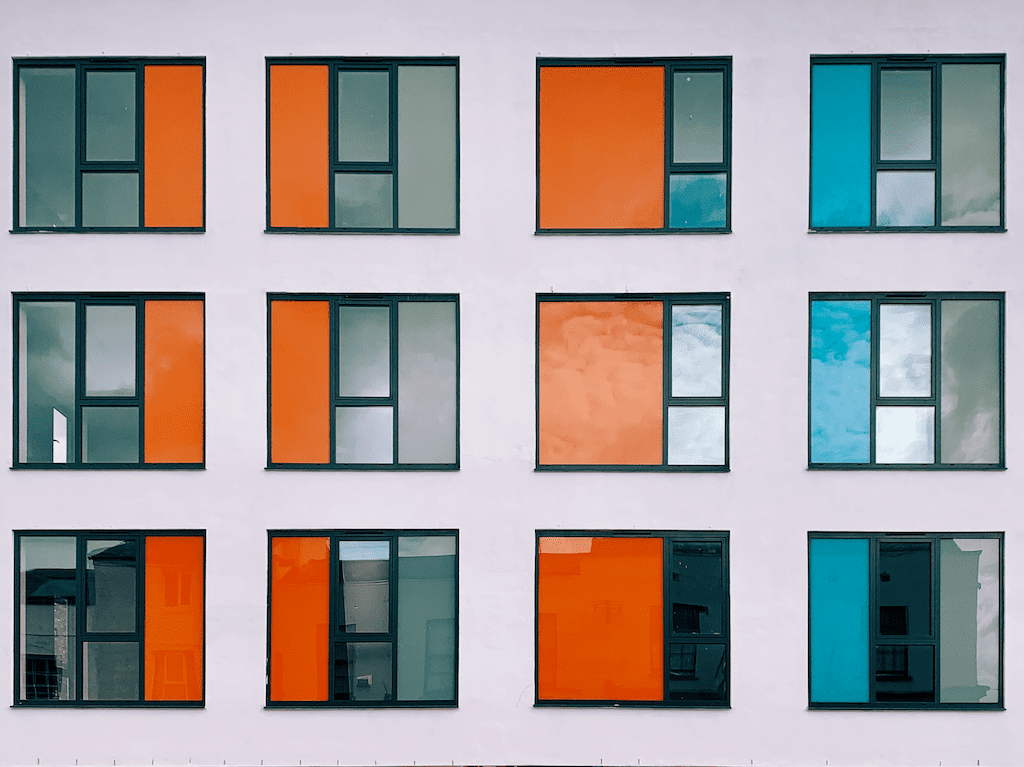 Understanding aluminium infill panels design and construction
There are several types of aluminium infill panels for glazing and general construction purposes. Typically these comprise quality aluminium sheets available at thicknesses of 0.6mm up to 3mm depending on the usage and other performance specifications. This sheet is bonded to the insulation, effectively creating a sandwich panel.
Between the external and internal skins, you'll find insulation. In its simplest form, aluminium infill panels insulation comprises Styrofoam® insulation, but there are other types available.
Aluminium infill panels come cut-to-size to suit the application as well as provided with a durable polyester powder coated finish.
The insulation found in alumnium panels
Whilst Styrofoam is the most common and cost-effective insulation for these types of panels, there are other types. For example where acoustic performance is necessary mineral fibre insulation provides suitable noise reduction. Polyisocyanurate is a type of plastic also used with panels. In fact, custom panels can also include steel or timber reinforcement giving greater structural integrity and security over the basic polystyrene infill.
The powder-coated finish on aluminium infill panels explained
Just like any powder coated window, door or metal for exterior use, it's the powder-coated finish applied to aluminium providing not only colour choices but also protection. A quality aluminium panel comes with a professionally applied surface finish by a suitably qualified applicator. Our panels come coated by a leading industry specialist certified to Qualicoat and holding other powder coating certifications.
A professional supplier of aluminium panels also provides colour options in the popular colour options buildings and specifiers require. Typically these include RAL, BS, Syntha Pulvin references, in a satin, matt or gloss finish.
U-Values of sandwich and insulated infill panels
The excellent insulation material found in insulated panels allows for low U-Values building or glazing specifications frequently require.
When calculating the U-Value of aluminium panels, several calculations are carried out based on size and overall panel thickness. The thicker the panel, the better the U-Value.
Typically the U-Value of Styrofoam® can go as low as 0.15Wm2K making its insulation properties ideal for panels in doors, for non-fire rated wall panels and other applications. You can get in touch with us for U-Value calculations based on your particular panel requirements.
Understanding the 'edge' detail of aluminium infill panels
The edge detail of these panels relates to its intended use and importantly, its fixing method. There are around ten panel edge methods,
The edge detail of panels starts with a basic edge, designed for simple fixing or glazing into a door or window rebate. These then include alternative edge details for panels glazed into curtain walling, those panels needing a deeper size than the fixing profile allows, protected edges for fixing like glass and many other types.
There's no set edge detail and the best type is selected to suit where the panel is located, its fixing method and other performance requirements. There are even panel edges with foil protection, covering the exposed insulation.
Sizes available with insualted panels
The sizes of aluminium panels available very much depend on the stock sheet size. Typically these are 1.5m wide and 3m long. Therefore most standard panels are available from around 100mm up to these sizes. Where larger panels are required, we'll need to confirm aluminium sheet sizes and thicknesses available as well as a bespoke quotation.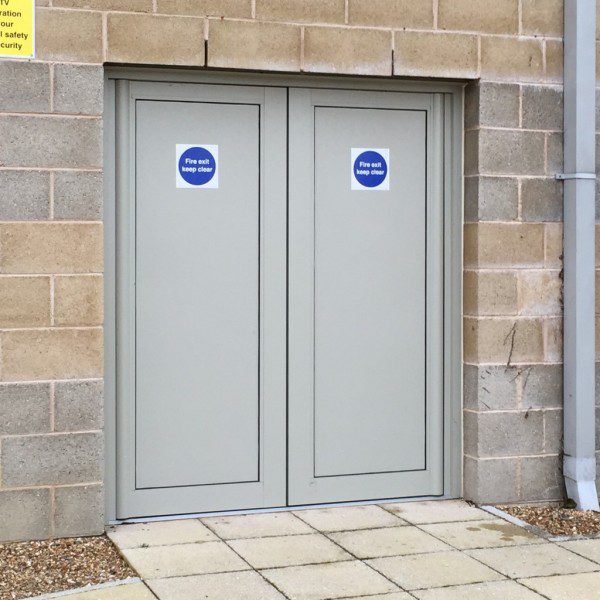 How and where to use aluminium infill panels
By far the most common use for these panels is as square or rectangular units designed to cover unseen areas such as between floor levels. Other uses include glazing into windows spanning two rooms and where glass would reveal a dividing wall.
Other uses in fenestration include panels for commercial entrance doors, with a glazed vision panel for internal doors, shop signs, office partitions and even as a material for canopies. The uses for these panels are substantial.
At Superior Insulated Panels, our infill panels range meets substantial construction needs for both exterior and interior use. As well as this the glazing and fenestration sector relies on our panels where they're needed in place of regular sealed units. The powder coating quality and range of our panels also provide colour matching to all manner of aluminium door and window systems.
More information and panel prices for the trade
We provide fast quotations and excellent lead times across our entire panels, pressings and louvres range. Contact us today or send us your bills of quantities for a competitive quotation.