Giving architects, contractors and glazing installers, all manner of design options, aluminium panels in buildings comprise many different types, colours and types. Here are some installations of different residential and commercial buildings, all using aluminium panels.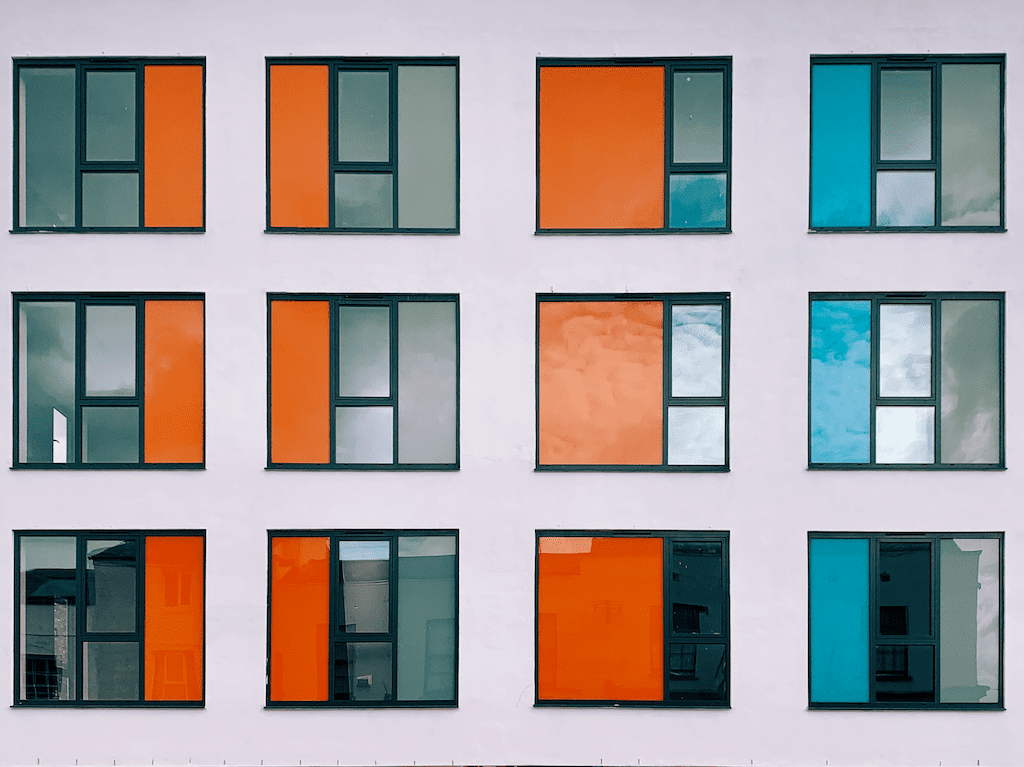 Helping you choose the best aluminium panels in buildings and general construction
The versatility of aluminium panels in buildings makes them ideal for decorative, functional and insulation purposes. Widely used in new buildings as well as general refurbishments, these insulated aluminium panels work with all kinds of architecture. They also have a number of uses in the home.
Of course, aluminium is infinitely recyclable, easy to work with and benefits from a vast range of colours, finishes and textures. Installation is easy and performance is excellent, especially when it comes to U-Values and long service life. Insulated aluminium panels are also incredibly light, easy to transport and handle.
Using aluminium panels in commercial building facades
Architects frequently specify aluminium panels in commercial buildings such as office blocks, factories or warehouses. Simple to install material as an exterior wall cladding or, as shown here separating the floors within the curtain walling screens.
When used to hide staircases or the floor structure, aluminium panels provide flexibility and choice. For instance, an aluminium exterior face is popular and cost effective. However, spandrel panels using glass on the inside and aluminium on the inside, with suitable insulation give a matching appearance with the windows or doors.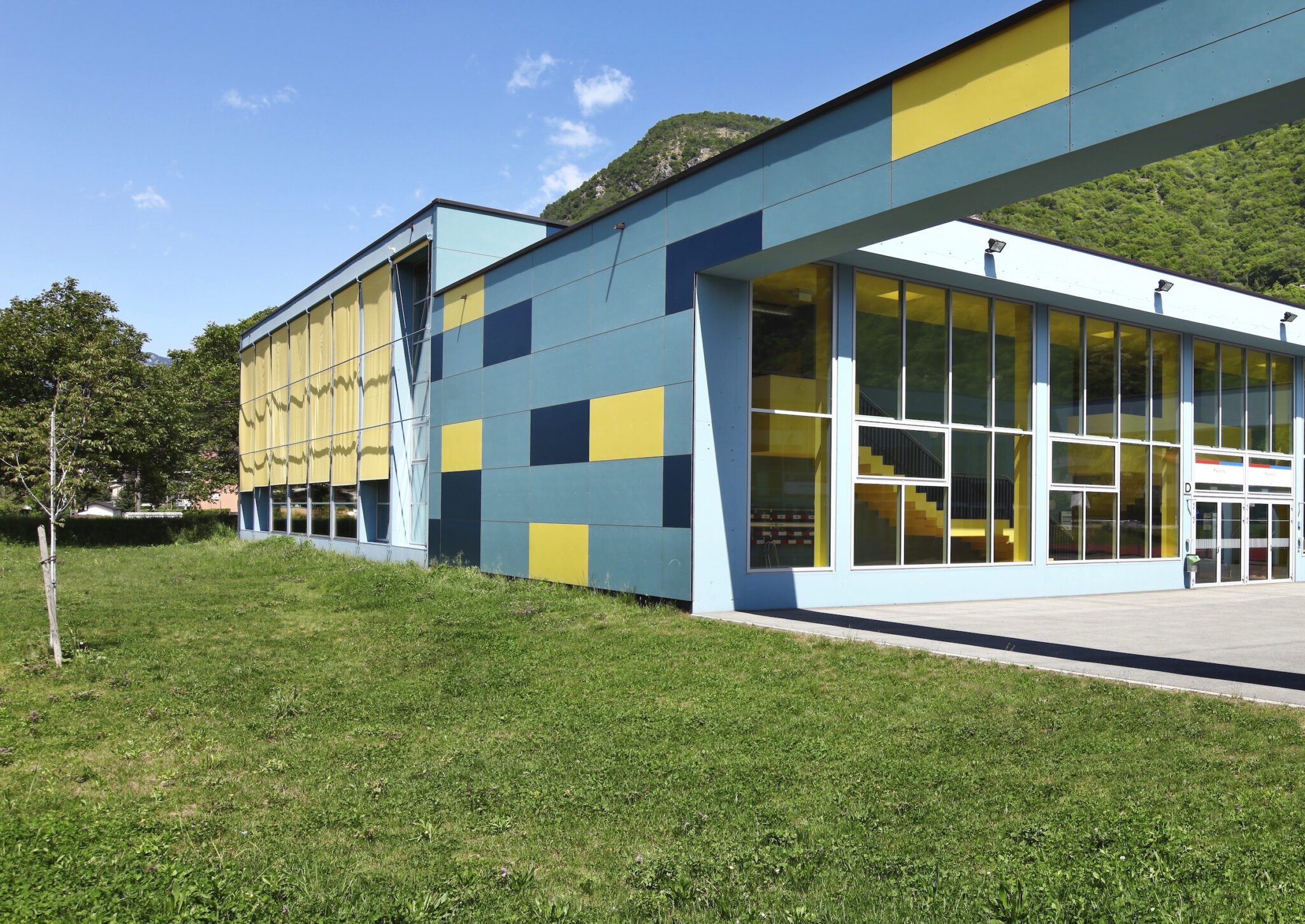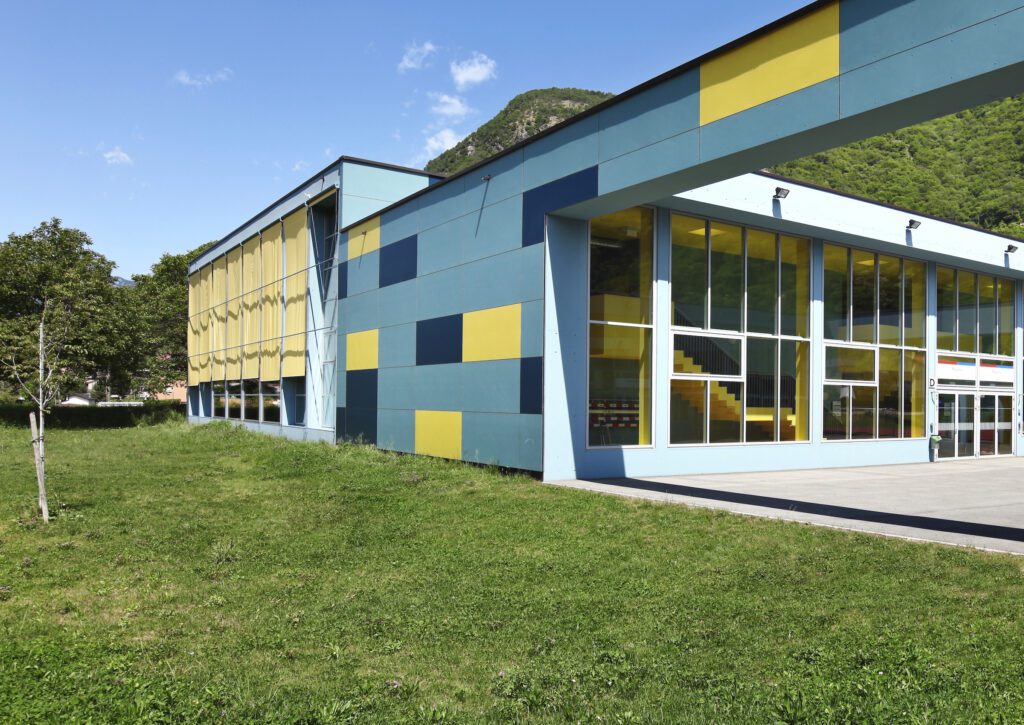 Creating brighter environments to educational establishments
Nursery Schools, secondary schools, colleges or universities. In previous years the construction or refurbishment of schools means modern, vibrant and attractive learning environments for young people.
Aluminium panels in buildings such as these help add colour and also create a better environment for learning. This installation shows wall cladding on the side elevation with a pattern effect using different shades of blue and contrasting yellow to the aluminium panels.
Aluminium panels replacing old conservatory roofs
With an estimated 3 million conservatories installed throughout the UK, many of these are dated, with poorly insulated roof materials. For several years now, the conservatory roof refurbishment market is a new sector for residential home improvement companies.
Conservatory roofs with existing polycarbonate or early generation glass units, get a complete refurbishment using aluminium panels. Durable powder coated skins with thick thermal insulation create new conservatory roof panels. As a result, the conservatory is more comfortable every day of the year. It's not too hot in the summer or too cold in the winter.
Solid alumnium panels in commercial doors
Available at the same thickness as glass units, they're easy to glaze in factory and other commercial doors. Using the internal beading systems of today's modern glazing, these panels are also secure. Unlike PVCu door panels, far more rigid and not easy to kick in.
Our aluminium panels are extensively used in fire-exit doors, bin stores, bike sheds and boiler rooms. They're especially suitable for plant rooms too.
Even better with a solid door panel is it's suitability within a residential door. For example beneath a midrail on a side door and even fitted with a pet-flap.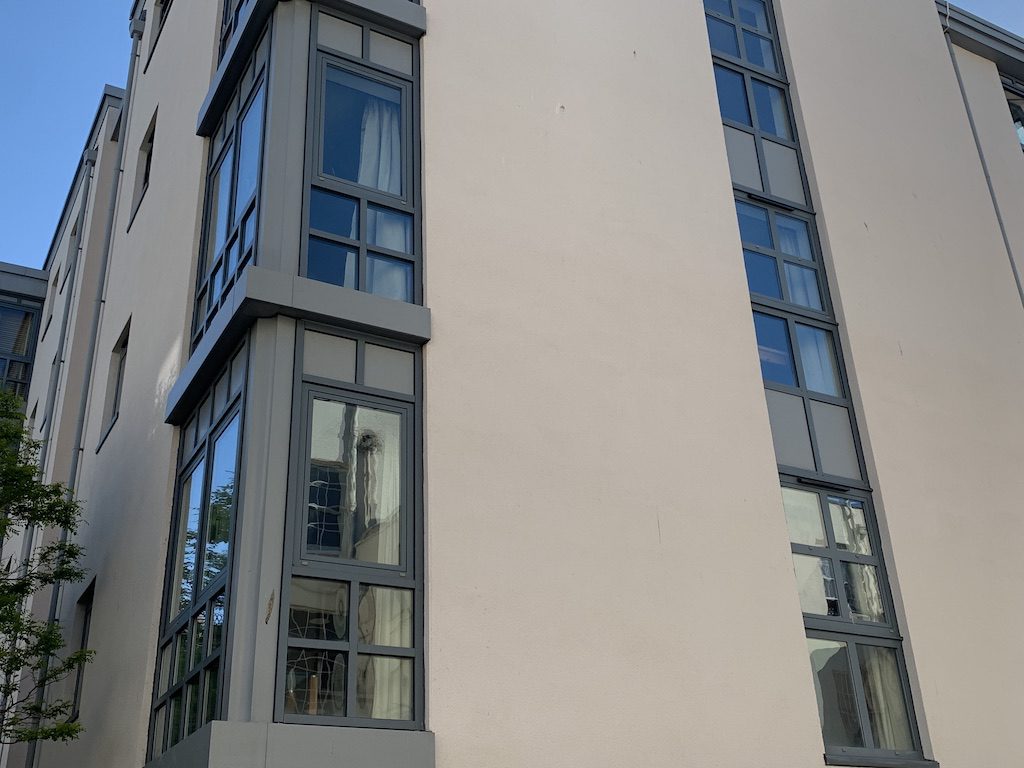 Apartments with aluminium panels
You'll also see aluminium panels fitted within existing windows or screens in residential property. Not necessarily intended to provide coverage for floor levels. Instead these are an architectural feature of the building, breaking up the glass with excellent effect.
Superior Insulated panels frequently provide these flat insulated panels for easy glazing within ribbon windows, individual windows or as this image shows, curtain walling.
Nationwide suppliers of quality aluminium panels in buildings and construction
Expertly made in our dedicated factory and even with our own certified paint line, Superior Insulated Panels provide all manner of panels for contractors, the fenestration sector and related industries.
Get in touch today for a quotation, colour options and lead times.