Aluminium panels in doors and windows cover all sorts of uses. The flexibility of insulated panels in residential and commercial glazing makes these products perfect for functional and decorative use. We highlight some installations where aluminium panels get used effectively in all types of doors, windows and screens.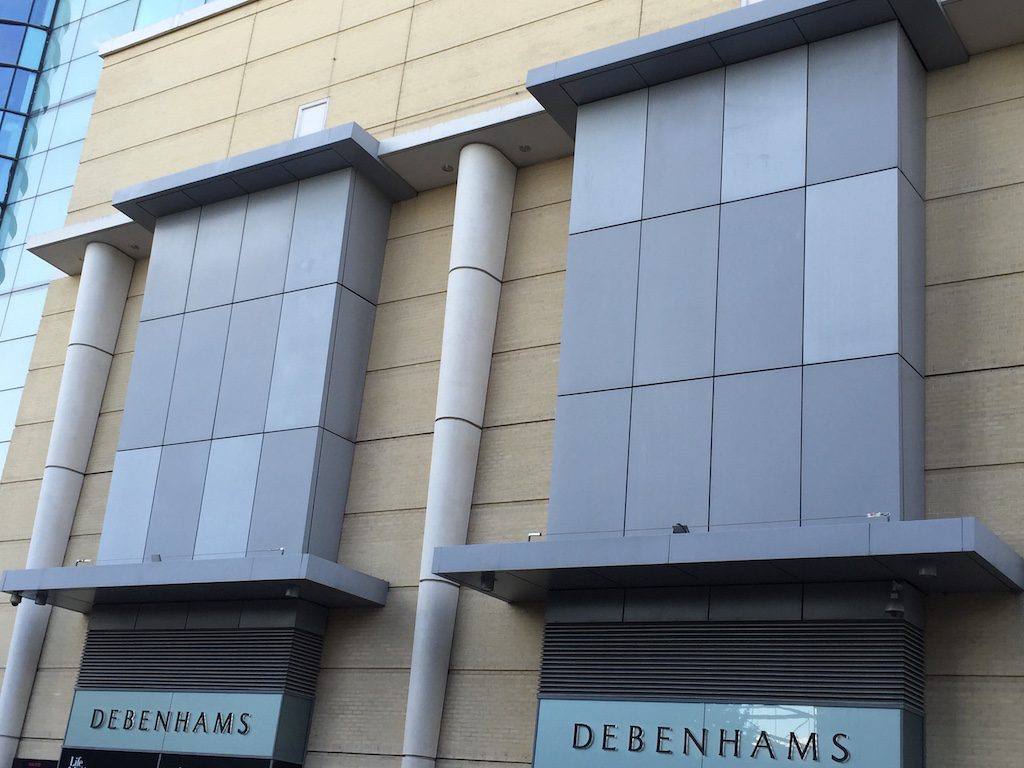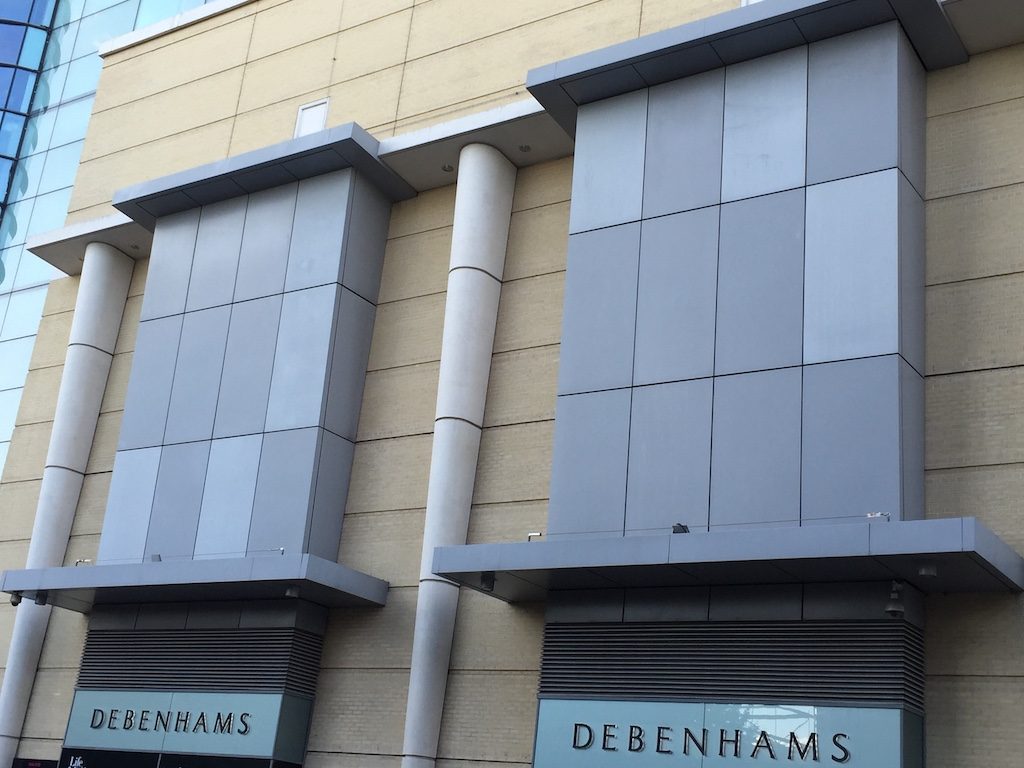 Why use aluminium panels in doors and windows?
Lightweight, endless colour choices, flexibility in sizes and shapes.  Curves, angles and special shapes, even different colours inside and out. These are just some of the reasons why aluminium panels in doors and windows work so well.
Even better with most aluminium panels is their simple installation. For doors and windows, we create panels to work with the existing glazing cavity. From 6mm, 24mm, 28mm, 32mm and thicker. Every one of our panels comes designed for any aluminium major aluminium system.
As well as this, they're easy to transport and handle. And the end result is impressive thanks to their durable and high quality powder coated finishes.
Here are some real-world examples of commercial and residential uses.
Commercial doors with panels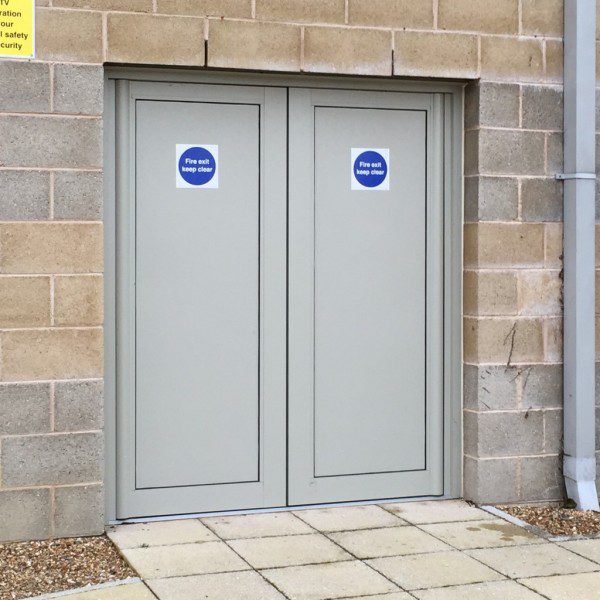 Fire exit doors, boiler rooms, bin stores and bike sheds.
All of these types of commercial doors frequently use colour-matched aluminium panels where there's no requirement for glass.
This installation shows a set of fire-exit doors fully glazed with 24mm powder coated panels and colour matched. On the inside is a set of typical panic bars as these doors are also used as fire exits.
Apartments with aluminium panels in doors and windows
In this development of modern apartments, you'll see low-rise curtain walling in each of the dwellings and in a corner design. To the side of the building at the stairwell, there's a full-height curtain walling screens.
An installation showing contrasting colour aluminium panels creates a private area to the window as well as decorative features.
Conservatory roof panels
One of the best uses for aluminium panels is the refurbishment of dated conservatories. Older conservatories having polycarbonate or glass suffer from two issues. They're far too cold in the winter and uncomfortably hot in the summer.
Here, aluminium panels, pressed and shaped in the size and shape of conservatory roof glass provide an excellent insulation solution. The result is a quieter, cooler and more comfortable conservatory.
Coloured aluminium panels for aesthetics
The colour advantages of panels make them perfect for creating a coloured architectural feature.
Here you can see 28mm panels, glazed within the Reynaers window system in a combination of red, orange and blue.
It's a great colour feature and an effective way to block out interior walls in this student accommodation building.
Glazing matching aluminium doors
Here's an example where aluminium panels feature a match to panelled aluminium doors.
The main entrance door to this duplex apartment has a contemporary front door. On the first floor, the glazing system design matched the entrance door below.
You can see the similar design and colour matching creating a coherent look on both floors.
Panels as exterior cladding
Another installation in a block of modern apartments. Here aluminium panels form the exterior facade. The windows and doors are Smart Systems Visofold bifolding doors and Alitherm 300 aluminium windows.
The exterior colour-matched panels create a nice design feature and are sympathetic to modern architecture.
Covering building features
An installation of a modern lean-to conservatory with large sliding patio doors.
On this particular installation, there is a central supporting post between the patio doors. An insulated aluminium panel covers the steel post.
At the same time, it creates a bold sightline and a pleasant detail for these residential sliding doors.
Residential Front Doors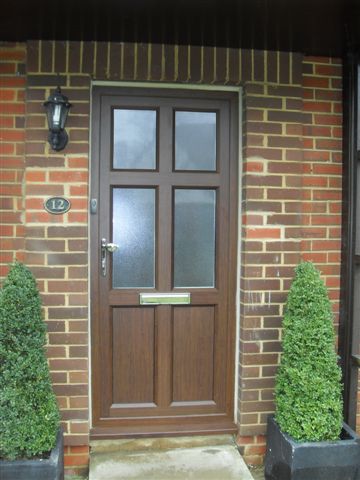 You'll often see aluminium panels used in traditional and decorative front doors. These are pressed and specially made panels.
For more basic designs, good door fabricators take a combination of mullions and transoms and create a one-off design.
This installation shows a SAPA systems residential door in a woodgrain sublimated finish. 28mm solid panels below the midrail create a traditionally styled door.
Even better with this door design is the full colour-matching when panels are coated using the same RAL, Syntha Pulvin or British Standards colour reference.
More information about using aluminium panels in doors and windows
At Superior Insulated Panels, we create made-to-order panels for all fenestration systems.  You'll find a great choice of colours, panel thicknesses and U-Values meeting your specifications.
Send us your sizes, colour and thickness requirements for a fast quotation. Or you can get in touch for details of the right panel specification to work with your particular project. Our aluminium insulated panels work with both the residential and commercial sectors, refurbishment and new build.
Use our contact form to get in touch and let us quote you on your insulated panel requirements.