Aluminium composite panels are very similar to aluminium insulated panels in their construction and use.  We explain the general assembly and give some information on what are aluminium panels used for in buildings and other products.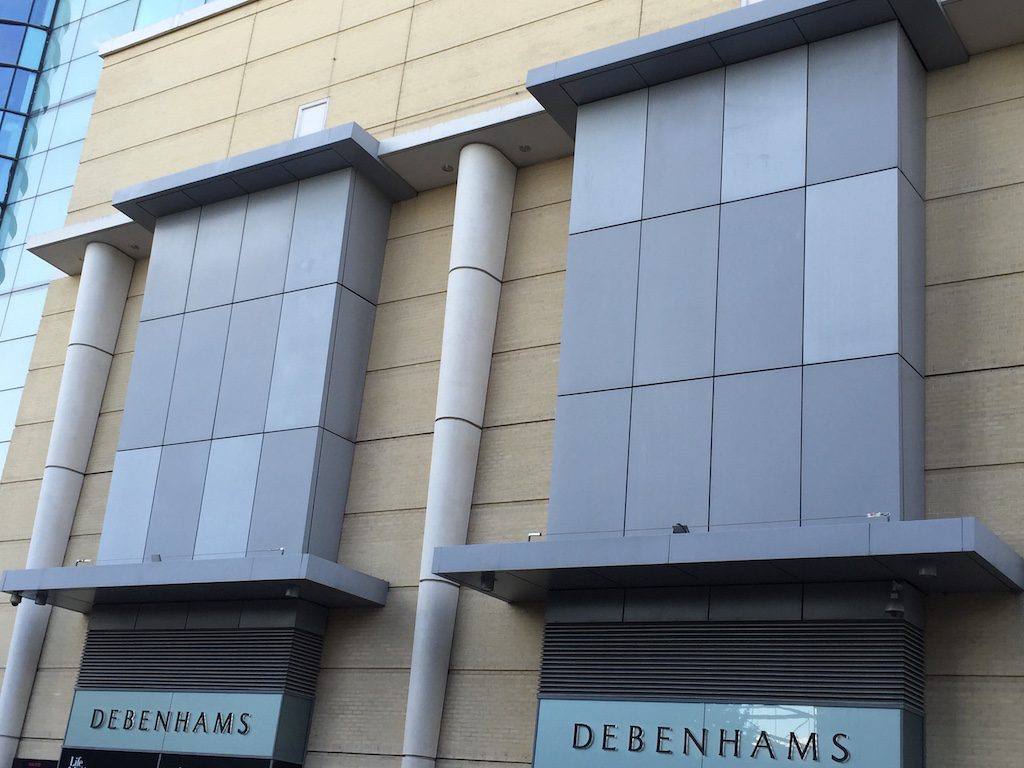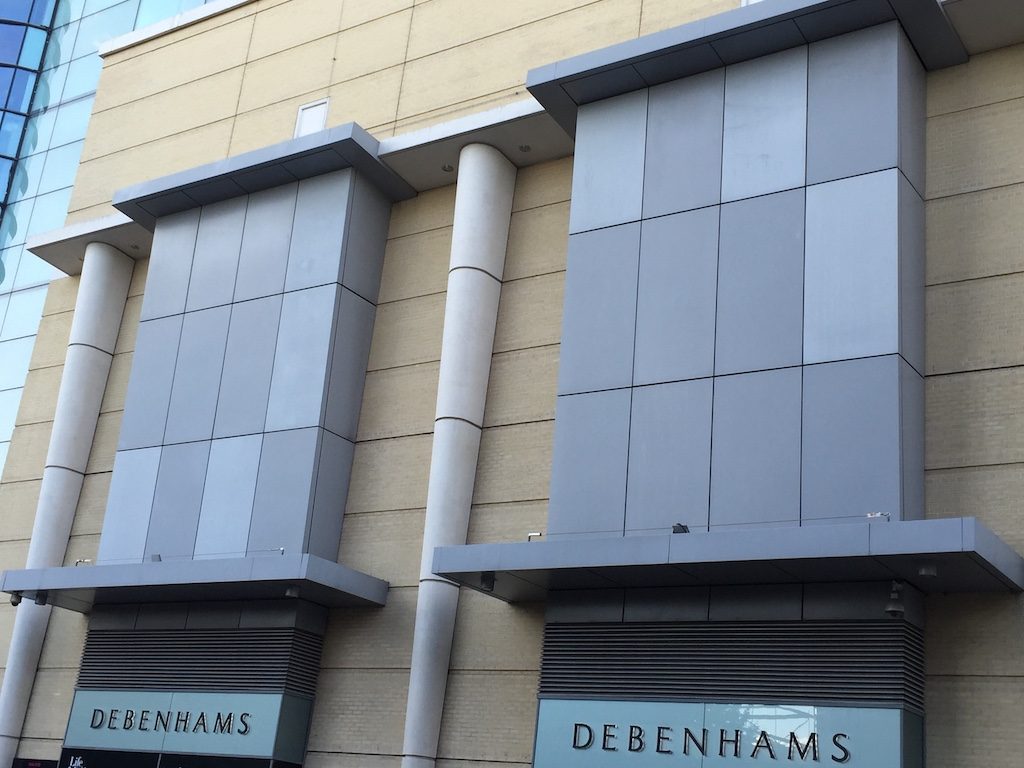 Information about aluminium composite panels.
These panels typically comprise the same three-component construction of regular insulated panels.  You get an aluminium exterior finished surface, a high-density insulated core, and an aluminium inner surface.  The finishing of the inner surface usually depends on whether it's visible from the inside.  Where you can see the inside of the panel, this is finished the same as the outside.  Low weight, high strength and excellent thermal insulation are the main reasons to consider this great product.
The insulation found in these types of panels varies depending upon the use.  For instance, in windows and doors, the thermal insulation in the panels is light and with the option of metal or timber reinforcement.
It's important to remember that most aluminium panels have no fire rating, unless they are designed and specified to offer a level of fire resistance.  All types of panels react differently to fire.  The materials used and especially the insulation is key to determining the correct product.
Above all, this useful building material offers cost-effective and long-term solutions for glazing or cladding.  You will find these types of panels widely used in the improvement and refurbishment of older buildings. They help bring dated office and residential blocks back to a more modern appearance.
Great reasons to consider composite insulated panels in buildings.
Colour choice is the first benefit of having insulated panels with aluminium inner and outer skins.  Powder coating technology now offers standard smooth surfaces but also textured, woodgrain, red cedar panels, metallic colours and even a different colour inside and out.  Another benefit is the different levels of protection provided by powder-coated surfaces.  Different types of powder offer varying degrees of protection.  There are also marine-grade and extended guarantee products with polyester powders. As a result, panels work well in buildings in coastal, industrial or city centres.
With sheet sizes up to 3 metres, panels offer great scope for larger surfaces with fewer visible joints. As well as this, the thermal performance of the panels exceeds glass or even wall insulation in some cases. For low energy and BREEAM or Passivhaus buildings, the sandwich construction provides all manner of insulation solutions. They come with varying U-Values and A Energy Ratings.  The enhanced insulation of these aluminium panels also gives you excellent acoustic properties too.
For windows, doors or curtain walling, glazing options start at about 18mm right up to 60mm typical of triple glazed units.  For wall cladding, insulation goes up to 200mm thick or more to suit the application.
Independent testing also verifies the materials as being very resistant to temperatures, ranging from -40°C to temperatures found in the Middle East.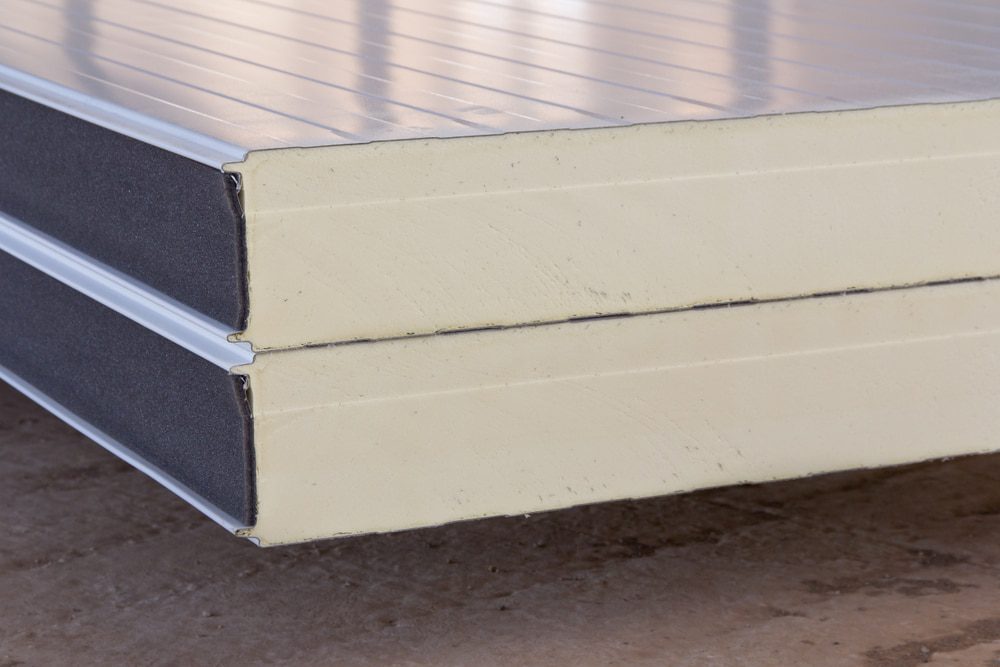 Where to use composite panels.
Here are some popular uses of this economical and versatile product for architecture and construction.
The cladding of buildings, both internally and externally.
Colour insulated panels for doors or windows.
Facade glazing for an architectural feature or thermal performance.
Partitions and internal walls.
Signs and display boards.
Above all, these panels are easy to fix, light to handle and transport well to site.
Contact us for prices on aluminium panels today.
At Superior Insulated Panels we provide a full manufacturing service for architects, building contractors, door and facade manufacturers and industry.  Use our enquiry form or get in touch with us to discuss your panel requirement or current project. We offer competitive prices, an in-house powder coating service and nationwide delivery.