Most modern aluminium or PVCu windows and doors now use 28mm glazing cavities.  To enable you to glaze your windows and doors with panels, we offer a range of 28mm aluminium panels for windows or doors.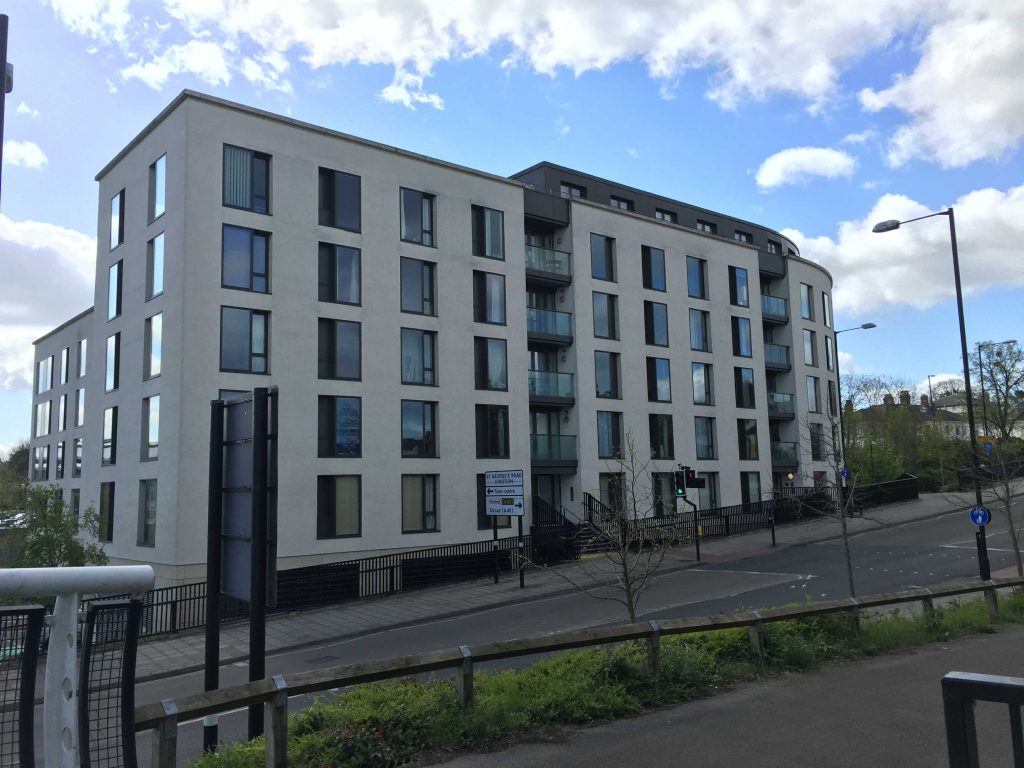 Powder Coated 28mm aluminium panels for window and door installers.
While many windows and doors offer 24mm glazing cavities, 28mm forms the majority of glazing materials.  The main reason is increased profile depths and energy efficiency.  The thicker the glass, the better the U-Value of the glass unit. Therefore, more and more doors and windows come with 28mm glazing as standard.
However, another reason why 28mm aluminium panels are popular is to ensure glazing beads and gaskets remain consistent throughout the project. When glazing thicknesses mix, installers face a selection of beads as well as different wedge and captive gaskets.  Therefore, providing 28mm panels for matching glass makes fitting windows and doors much easier.
Aluminium panels for doors.
For doors in residential applications, there are several areas where 28mm aluminium panels are useful:
The glazing of residential doors with an aluminium panel below the midrail, having 28mm glass above.
Aluminium panels for commercial doors and shop fronts.
28mm panels for fitting communal letterboxes.
Today, there is a big choice in decorative aluminium panels for front doors.  However, for doors and sidelights, your decorative panel supplier may provide limited sizes.  Our aluminium 28mm panels come in sizes up to 1500mm wide and 3000mm long.  Therefore, you can colour match your existing decorative door panels with our product if you find size limitations.  All we need is the RAL colour and the powder manufacturer and let us do the rest.
Therefore, our 28mm aluminium panels in doors cover just about every requirement for an obscure, powder coated and insulated panel.
Aluminium panels for windows.
For aluminium or PVCu windows, 28mm aluminium panels provide all the benefits of door panels.  In addition:
Window panels in commercial glazing of ribbon windows to mask internal walls and partitions.
Aluminium panels help create a panelled square or curved head above windows.
28mm panels also create a design feature where windows need a mix of transparency and obscurity in the design.
Finally, don't forget 28mm aluminium panels make great flat panels for shop signs, internal partitions or any other use as well.
Colour options with 28mm panels.
As you would expect from a professional panel manufacturer and supplier, our panels come in the entire spectrum of powder-coated colours. Choose from RAL, Syntha Pulvin and British standard references.
All our panels come powder coated to Qualicoat or other relevant standards to suit the application.  If you have a particular specification, contact us for help and advice.
Don't forget as well as 28mm aluminium panels; we provide a range of panel edging options to meet virtually any project or glazing requirement.
Contact us today for a fast aluminium panel quotation.
Just complete our contact form or telephone us with your sizes, quantities and colour requirements.  There is no middleman, we make all our panels and deliver to you.  Contact us today for a quotation.