The thermal insulation of aluminium panels is widely promoted in addition to many other benefits of composite panels. With low U-Values, aluminium panels, conservatory roof panels and door panels all offer excellent energy-saving properties. But are aluminium panels in warm climates effective?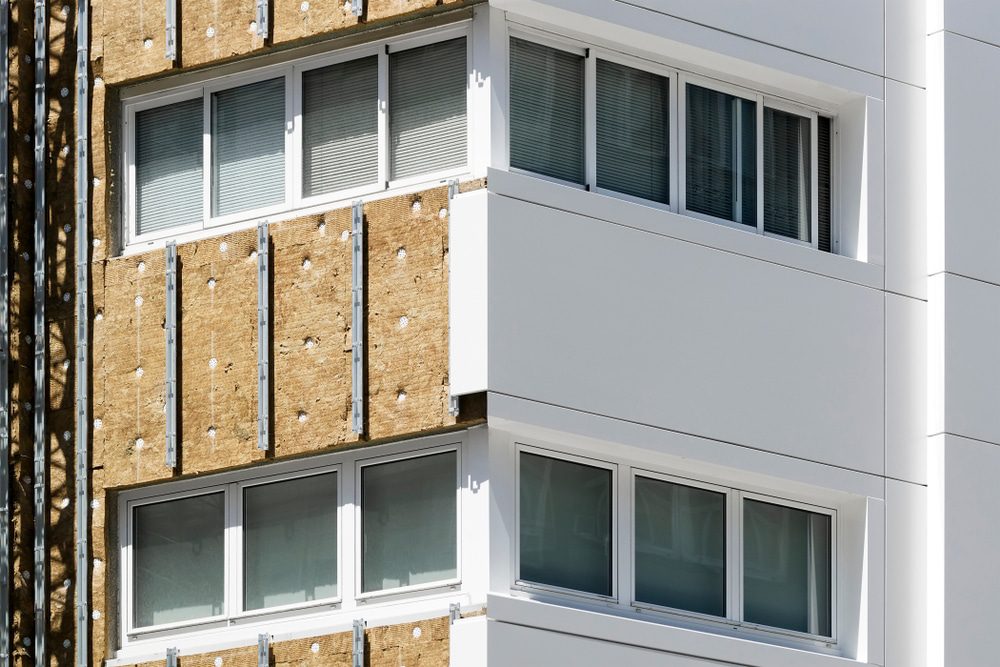 The benefits of aluminium panels in warm climates.
In the UK, insulation and low U-Values is all about keeping us warm. But the high insulation of aluminium panels in warm climates also offers cooling properties. Homes and buildings in hot countries frequently have windows without thermal breaks. Some properties even have single glass or basic double glazed units without the coatings and warm edge spacer bars sold here.  Heating and insulation while important are not as crucial as it is in Britain.
However, while sunshine and warmth are great for the outdoors, it also creates hot conditions inside buildings. Here too, aluminium insulated panels provide solutions.  Thick insulation and the right construction enable aluminium panels to work in the opposite way of keeping out the cold.
Warm climates create greater heat transfer. Conservatories become too hot.  Buildings with glass facades need sun protection glass or cooling and ventilation systems. Insulated aluminium panels in warm climates help create more comfortable environments.
Protection from moisture and humidity
Another big issue in warmer climates is humidity. Warm climates create humidity and moisture. Heat makes moisture hard to evaporate on a hot day. Aluminium panels help keep the best of the heat out. You'll find aluminium panels used in sun canopy structures, building fabrics, and of course in decorative cladding.
All the thick thermal insulation helps keep the heat out and prevent excessive humidity.  Panels also help with controlling condensation and excessive water vapour.
Energy saving in the summer months.
A well-insulated building that stays cooler also means less electricity spent on air conditioning. The harder the job hot air has to enter a room, the less cooling systems work and use less energy as a result.
It's the impressive U and R Values, low thermal conductivity, superior thermals and continuous insulation all found in aluminium insulated panels.
Aluminium panels in warm climates work just as efficiently as they do in keeping us warmer and helping lower your energy bills.
Superior Insulated Panels specialise in the trade supply of quality powder coated insulated panels for windows, facades, interior use and exteriors.  Contact us for a competitive quotation on all manner of panels in many different colours and thicknesses.