Aluminium insulated panels are widely used in construction for cladding and to provide an obscure glazed area in curtain walling, windows and within doors. There are also some other uses for aluminium panels that create a very cost effective and totally different solution.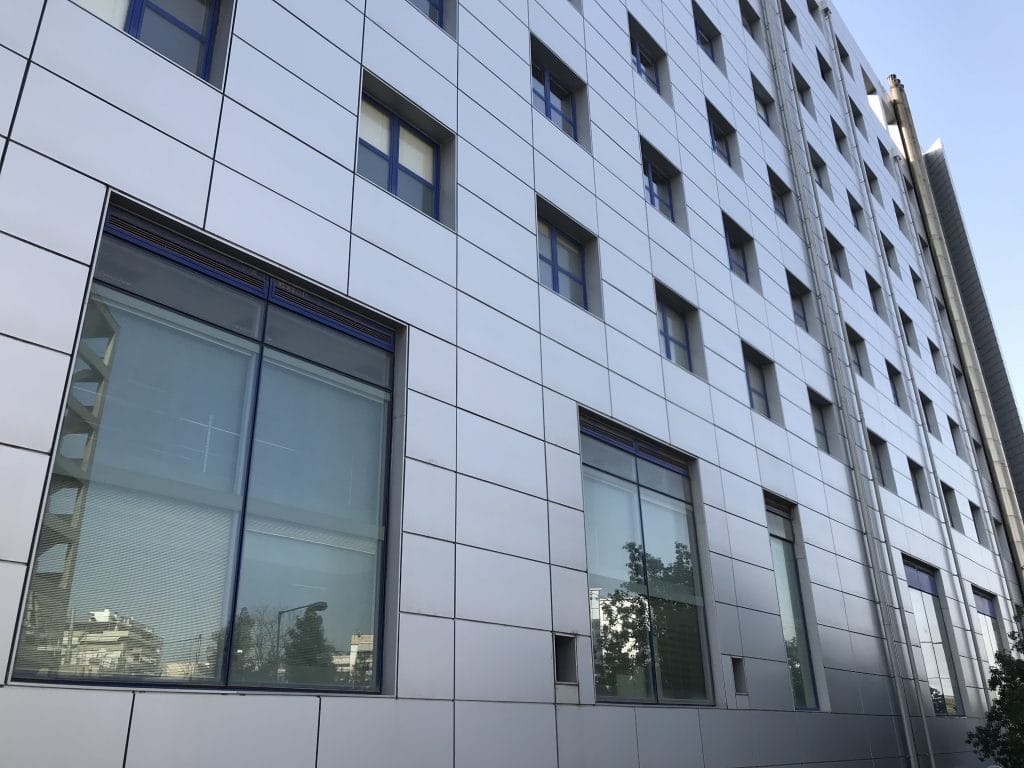 Uses of aluminium panels.
An aluminium panel can be made in any colour, in many different thicknesses, shapes and sizes. This means, with some creative thinking there are many uses.
Building a house with aluminium panels.
A young American was looking for ways to save money and build his own home.  He decided to build an entire home from aluminium panels.  After the concrete foundation was built, panels were used for all the external walls as well as the roof.  Built in only four weekends, this panelled house featured panels that were bolted, shaped and slid into metal channels to save even more money by not erecting a steel frame.
Metal formers were created within the panels for the windows and the doors and the inside of the home was plastered over the inside skin of the pane. A complete property was built with all the external fabric made from insulated aluminium panels.
We see several ways this new style of prefabricated home could be the next cheap, affordable and highly insulated new home.
Aluminium Fence Panels.
Aluminium panels can be used to create a very contemporary fence or garden wall, dividing a space.  They are strong durable and highly weather resistant.
Kitchen worktops from aluminium panels.
The metal kitchen worktop is very much in fashion with a contemporary kitchen for that industrial look. So why not use aluminium?
The anodising process used in aluminium means a metal worktop can be created at less cost than a granite or heavy steel worktop. Anodised aluminium panels are durable and provide an authentic metal finish. You could even use the PVDF finishing process as well.
Aluminium panels for front doors.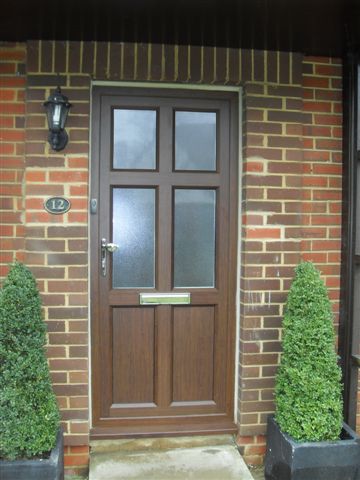 The aluminium front door is making a huge comeback in the home with many established trade manufacturers offering a contemporary front door in aluminium.  But did you know the panels used are also aluminium? For contemporary front doors there is a choice of flat, decorative or dual colour aluminium panels.
Accessorise these with contemporary bar handles, door viewers and letter plates and aluminium panels create highly individual and modern front doors.
Aluminium panels as external garden furniture.
Garden furniture is often left outside exposed to the weather.  We found garden furniture made from aluminium with table tops, pergola roofs and even garden sheds made from aluminium panels.
The powder coating process and the anti-corrosion property of aluminium create strong, long-lasting and lightweight garden furniture and buildings with insulated aluminium panels.
Refurbishment of external walls with aluminium panels.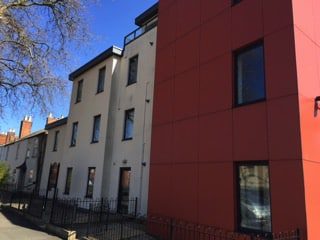 Older houses featuring steel sheets and cladding can have a new lease of life with external aluminium cladding panels.  You can even colour match gutters, trims and facias with aluminium for a coherent look.
Insulated panels offer great thermal performance, a choice of insulation, grades of strength and even fire resistance.  Aluminium panels can offer a great solution to traditional and more expensive materials, not just in construction but in all areas of the home as well.