One of the advantages of aluminium panels is that they can be used not just as cladding panels or insulation panels but also glazed into windows and doors. There are many benefits to using aluminium panels in door and window systems, whether commercial or residential.
Uses for aluminium panels in windows and doors.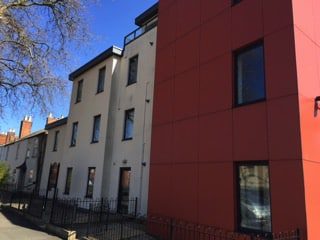 Aluminium panels can provide different benefits to all types of commercial and residential windows and doors. If you are a fabricator or installer looking for more information about how you can use aluminium panels, we offer some information and advice.
Wherever you may use aluminium panels, they are designed to offer all types of windows and doors several key benefits:
Aluminium panels provide full-colour choice including different colours inside and out.
Aluminium panels are available in a selection of thicknesses to suit the frame and glazing channel.
Aluminium panels are as easy to glaze as a double glazed unit.
Aluminium panels can provide a new feature or function to a window or a door.
Aluminium panels for windows.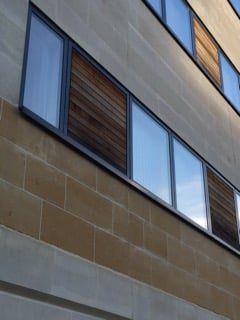 Aluminium panels can be widely used in all types of commercial and residential windows.
For commercial aluminium windows, panels can be used in banks or runs of windows to mask interior plaster, block walls or steelwork. When chosen in a contrasting colour to the aluminium window frames, they can even become a feature.
For residential windows, aluminium panels can provide privacy and safety. In domestic windows that go down to the finished floor level, aluminium panels can provide a safer alternative to glass. They can also add a splash of colour to windows in a contemporary home or extension. You can even use aluminium panels in taller windows at the toplights if desired.
Aluminium panels for Residential Entrance Doors.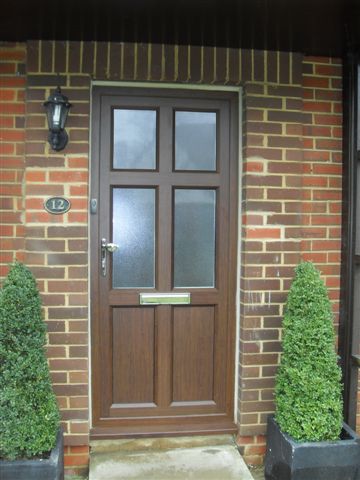 The aluminium residential door has always been popular in homes. You can use a panel under a door midrail to protect the door from daily use or damage. Aluminium panels can be cut out to provide cat flaps, letter boxes or other products that require a rigid fixing point and solid material to their perimeter.
Aluminium panels are ideal for contemporary doors, door sidelights, side screens and porches. They are available as either flat or glazed vision panels. Aluminium door panels can easily accommodate the full range of door ironmongery and furniture such as door knockers, contemporary door handles, door numbers and much more besides.
Designed correctly and made by professionals, aluminium panels can also turn a standard aluminium door into a highly contemporary entrance door, far cheaper than bespoke, pressed or decorative panels.
Aluminium Panels for commercial aluminium doors.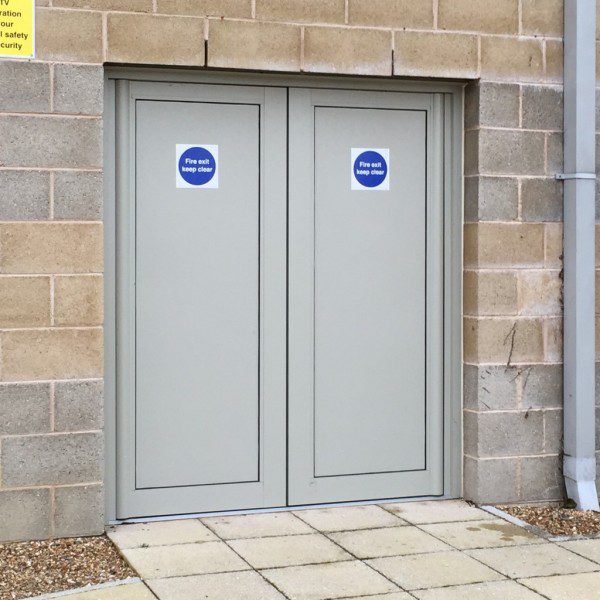 Commercial entrance doors are widely specified in schools, shops, offices, hospitals and apartment buildings. Commercial doors are also fitted with shopfront and framing systems as well. Here, aluminium panels can provide architects with a contrasting colour panel that can give aesthetic advantages.
Aluminium panels have other benefits in commercial doors as well.
Aluminium panels can accommodate the large letter box assemblies found in multi-occupier apartment buildings and office buildings.
Aluminium panels provide an ideal area to create shop signs and other promotional materials.
Aluminium panels give an area for security systems, access control systems, intercoms and other door hardware to be located.
Aluminium panels offer simple glazing and fitting.
The advantage of aluminium panels is that they can be made to be glazed within the existing glazing channel of any commercial or residential window. The same beads, gaskets, clips, cappings and trims needed to fit a piece of glass can all be used when fitting an aluminium panel.
Aluminium panels for conservatories.
For older conservatory roofs fitted with polycarbonate sheet, aluminium panels can provide a solution. While they will not have the transparency of polycarbonate, they are better insulated and can help transform a tired roof into something more modern in appearance.
Aluminium panels can also be replaced in bottom panels of windows and screening in a conservatory to also freshen up a tired aluminium conservatory.
Aluminium panels come in a huge choice of colours, thicknesses and U-Values. They can even be shaped and curved to go around steelwork, columns, fascias and cladding.
Contact your aluminium panel specialist manufacturers.
At Superior Insulated panels we provide stock or bespoke aluminium panels suitable for aluminium window and door fabricators and installers. We can provide bulk quantities or made to order panels. All are manufactured using the latest machinery and production methods. We even have our in-house powder coating plant for fast turnaround and delivery nationwide.