Aluminium insulated panels are widely used in commercial and residential projects. They are ideal as a cladding material, to provide obscure panes to windows, doors and curtain walling.  Aluminium panels are also widely used internally for the creation of partitions, store rooms, insulated rooms and more beside.
The colour of aluminium panels will invariably be part of the specification process.  For the colouring of architectural aluminium panels RAL, Syntha Pulvin and British Standards references are commonplace.  At Superior Insulated panels we work with many fabricators of architectural aluminium doors and windows where panels are often required to colour match to the colour reference for aluminium profile painted in-house by Aluminium Systems companies.
How to ensure colour matches from the powder coating supply chain.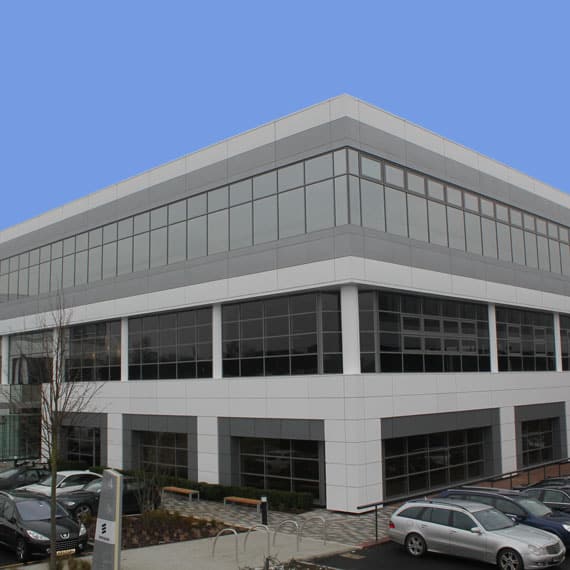 Most aluminium fabricators look to save money by buying window and door material that is already powder coated from their systems company.  Smart Systems, Senior Architectural and other well known systems companies have invested in their own powder coating facilities.   The reason for this is it has reduced the lead times on coloured aluminium profile substantially.
Most aluminium systems companies don't provide aluminium panels or associated powder coated products such as louvres or aluminium pressings.  Often these will be required in the same colour as the door and window profile. For the fabricator, this means dealing with more than one supplier.
How Superior can help improve service and lead times.
For these manufacturers reliant upon consistent colour and service, we can help.  Many panel manufacturers are themselves reliant upon external powder coaters.  At Superior we have our own paint plant, thanks to our sister company, Superior Paint and Powder Coating. This enables us to provide enhanced services over other aluminium panel suppliers.
Where different powder manufacturers don't offer the same powders as a 'standard colour' and not subject to a paint purchase we can help.
We can avoid conflicting lead times by painting both your profile and aluminium panels from one supplier.
We are not reliant upon external suppliers to coat our panels. This means you are not dealing with multiple suppliers
There is less administration involved for you.
Do you fabricate aluminium windows and doors with profile from one of the major systems companies? If you are looking to obtain architectural panels, pressings or louvres in a matching colour we can help. Contact us if you would like more information.