Exterior cladding of structural and other building materials is very important today as design and construction of buildings has changed over several decades.  Modern buildings are now being called upon to be cheaper to construct, remain flexible, versatile and energy efficient.
Aluminium has  already proved itself as a major material used in construction.  From windows, cladding, pipework, panels and sign work, all these and many more elements found in modern buildings are constructed from Aluminium.
Aluminium is also versatile and flexible.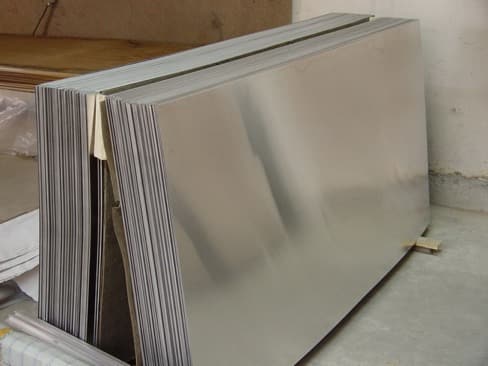 When constructing a building thought needs to be given to how certain structural parts like steelwork, columns, parapets, soffits or cills can be cladded to create a more aesthetically pleasing appearance.  This is where the versatility of aluminium pressings really stand out.
Using bespoke aluminium pressings can bring cost savings, the strength and non corrosive properties of aluminium and wide colour choice.
How can aluminium pressings be used?
The major advantage of aluminium pressings is that they are bespoke and can be made to suit exact requirements.  Perhaps you are looking to clad a parapet wall, a steel beam or construct a special cill.  Pressings can do all of these things.
For windows in particular and where they are fitted into specialist panelling such as Alucobond or Kingspan panels, it is important for the reveals and cills to be suitably clad but the large front to back dimensions of some material fall outside the standard sizes angles, trims or cills that are often used in construction.
Here bespoke aluminium pressings are perfect.  They are shaped to precise requirements which means any type of design can be formed and any kind of material can be covered or clad.  The aluminium sheet available to manufacture aluminium pressings is available up to 3 metres which means most large sizes can be accommodated.
Window cills are often available in lengths of 50mm, 75mm, 100mm or 180mm.  These are general industry stock sizes but if your particular window installation requires a deeper cill they can be made to order in aluminium, powder coated to match and fitted alongside windows from every systems company there is.  There are no limitations to where you can use a bespoke aluminium cill.
If required pressings can also be insulated where a cold bridge exists and you wish to insulate the material from the elements.  Here aluminium pressings can be made with a wide variety of thermal insulation that enables them to perform in the same way as insulated aluminium panels.
Therefore if you are looking for a specially fabricated pressing or other fabrication in aluminium and with all the advantages of powder coating, Superior Insulated Panels can help you with your next project.