In many commercial buildings, you will find aluminium louvres and panels working together and performing different functions.  Examples include buildings such as those in shopping centres and outlet centres where there are a large variety of different buildings
Each building in typical retail parks will have different requirements.  For example open plan shops on ground floors will have simple requirements for ventilation compared to other commercial units that may integrate warehouse space, office space or even dwellings above them.
How can aluminium louvres provide solutions?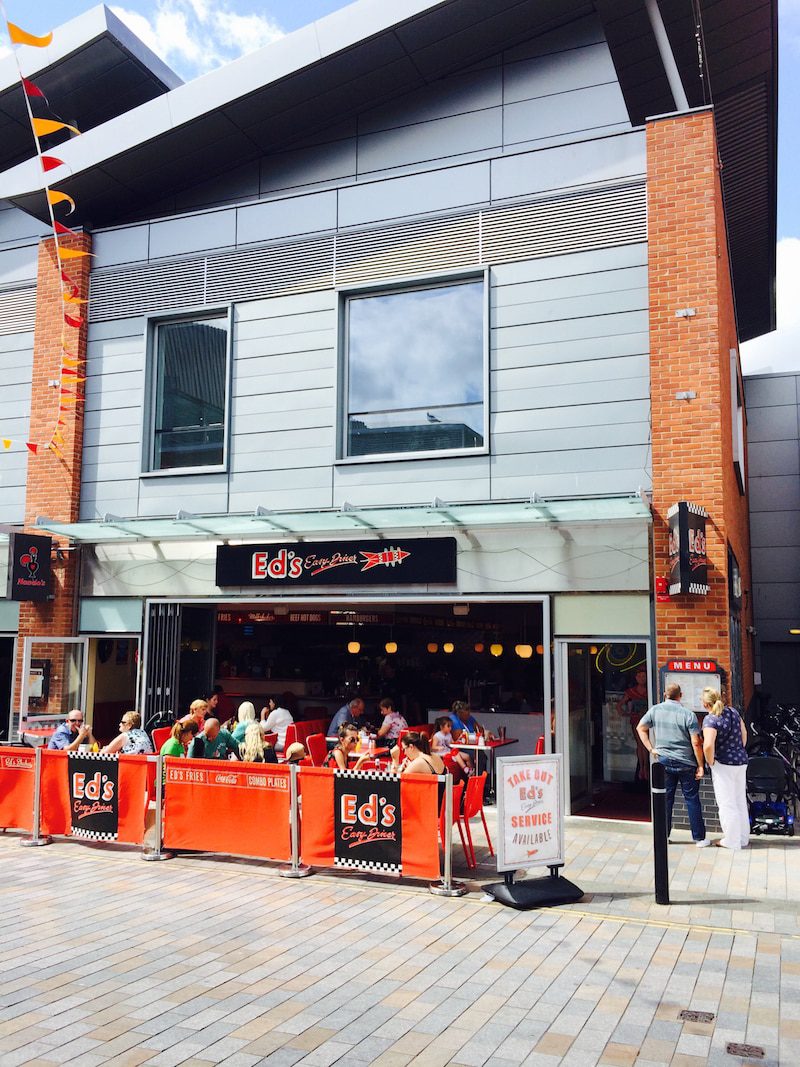 For the retail units that span several floors or have mixed use, they will invariably need sophisticated air conditioning and ventilation systems that serve the entire building.  It is typical for louvre systems in these applications to span the entire elevation as behind it will be housed the machinery and plant for heating and cooling.
These buildings will also contain lifts and again the lift plant hidden within the building requires ventilation and easy access.  There may also be "hot rooms" that have a need for consistent airflow and here louvres that provide permanent ventilation with effective weather protection can be used.
What about aluminium panels?
In the images shown here, you can see how aluminium panels have been used to serve three purposes.  One is the shop sign itself.  Aluminium panels are ideal as a cost effective and lightweight option to branding and shop signs.  The aluminium panels can also be seen cladding the external walls of the building and in a contrasting colour.
The louvres above the restaurant demonstrate how they are ventilating the middle portion housing the heating and ventilation for the restaurant below.  These have been powder coated in a contrasting colour to accentuate the different elements of the external elevation.
The 45 degree angle of each aluminium louvre blade, coupled with a suitable flyscreen behind provides effective weather protection externally and prevents birds or insects entering the ventilated area.
Both aluminium panels and louvres will have benefited from a durable polyester powder coating and depending upon what the architect specified will have a powder coating guarantee from 15 years up to 25 years or more.