Commercial or industrial buildings can have complex machine rooms, air conditioning and heating plant rooms or other spaces that require regular re-circulation of air as well as effective weather protection. A correctly designed commercial aluminium louvre will offer several advantages for industrial and commercial spaces.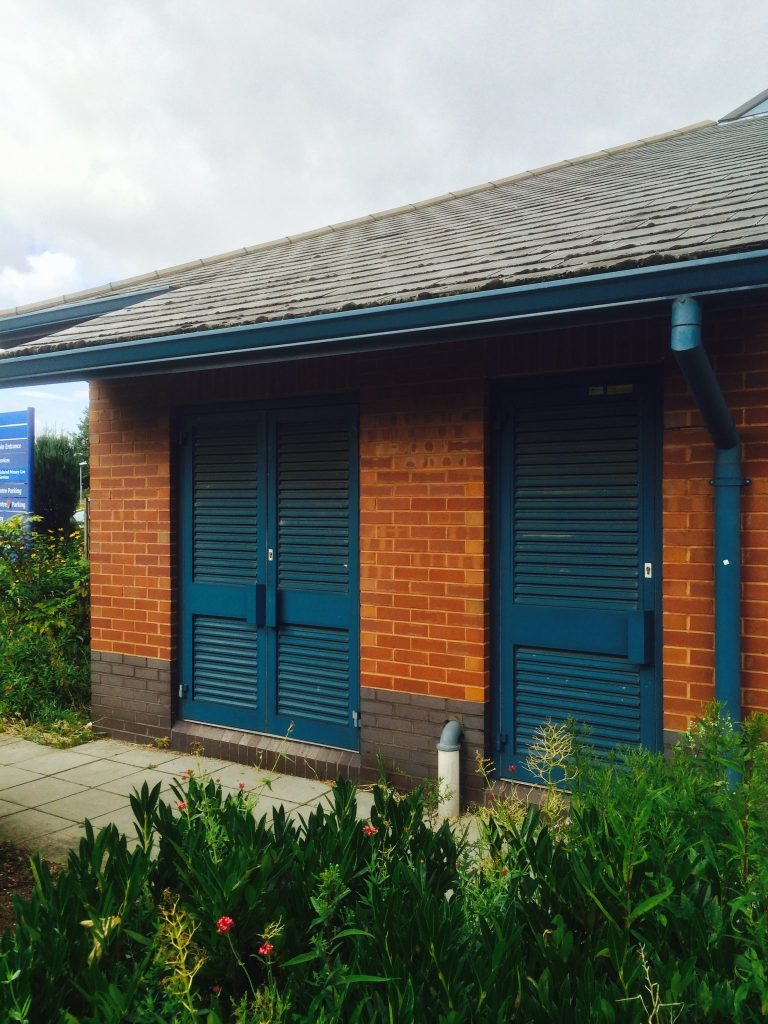 The advantages of aluminium are already well known by architects, building designers and construction engineers, being the preferred material for windows, doors, curtain walling, panels and pressings.  So it follows that the ideal material for ventilated louvres to commercial buildings would be aluminium.
Aluminium is naturally strong, light, recyclable and can be easy to shape into any possible kind of use.  From the smallest component right up to structural self supporting glass facades, aluminium is the preferred choice.
Commercial aluminium louvres uses in buildings
Ventilation is the first function of a louvre system.  Not only do they provide continuous air flow into a plant room, machine room or factory environment, but their design also means wind and water are kept out.  Air flow into a building is very important in maintaining clean air and in particular where different factory or manufacturing environments create smells or fumes from the machinery. They are also useful where enclosed machinery must have constant air flow to prevent over heating.
The addition of optional flyscreens, bird or insect mesh or blanking panels means the interior is protected whilst ventilated.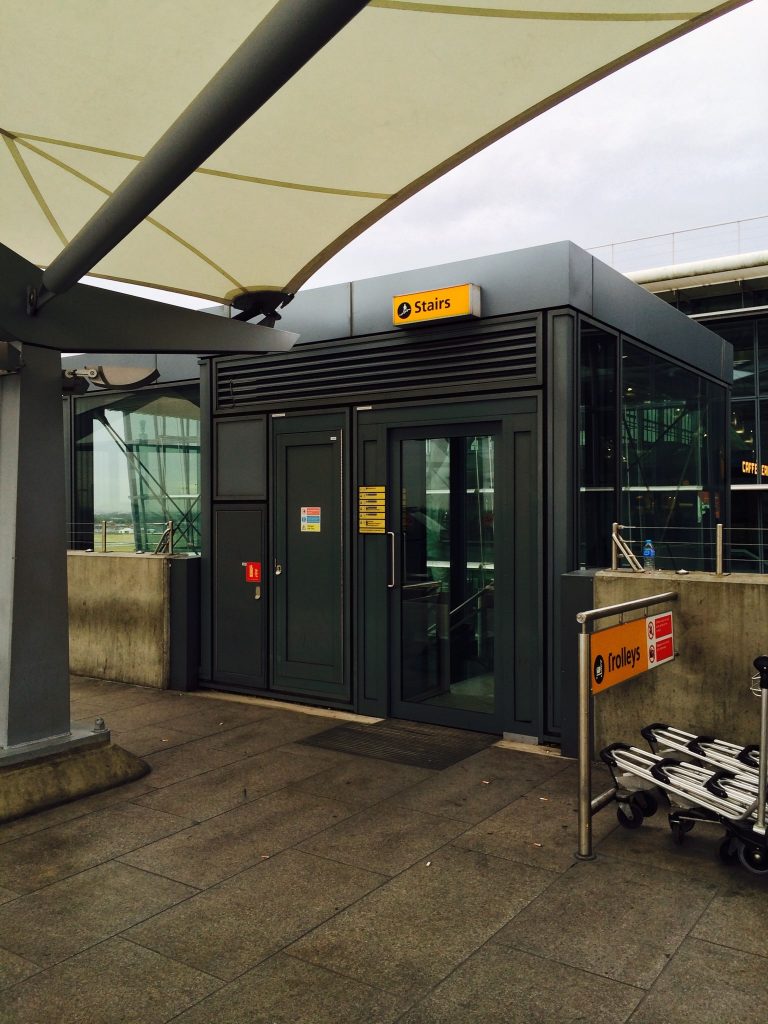 Visual screening is a new idea for architects.  Louvres can be used to create dramatic elevations in industrial buildings.  Louvres can blend in well or provide a contrast to wall cladding, aluminium structural cladding panels, curtain walling or simple brick and block construction. Louvres are available in different types of louvre blades depending upon the requirement, the level of airflow required, the level or weather protection as well as the aesthetic choice.
Commercial louvres can integrate with glazing systems, windows and doors.
Whilst aluminium louvres can be fixed direct to the building structure, they can also be integrated into many types of glazing systems.  In windows and where commercial buildings have long banks of windows around their perimeter, louvres can be installed either for a visual effect or to provide ventilation into any corridors or plant rooms directly behind the window.
Machine rooms will often be fitted with aluminium commercial doors.  The Glazed in louvres is placed into the door in exactly the same way as a double glazed unit or panel.  They can even be surface mounted if needed.
By far the biggest advantage to aluminium louvres is colour.
With polyester powder coating being the preferred method of colouring and finishing all aluminium products today, louvres can be powder coated in a vast array of colours.  This wide colour choice also comes with comprehensive paint warranties that are so important in high use industrial buildings.  Furthermore, powder coating can also be provided with extended and protected warranties for louvres in chlorine, coastal or city centre environments where airborne pollutants exist.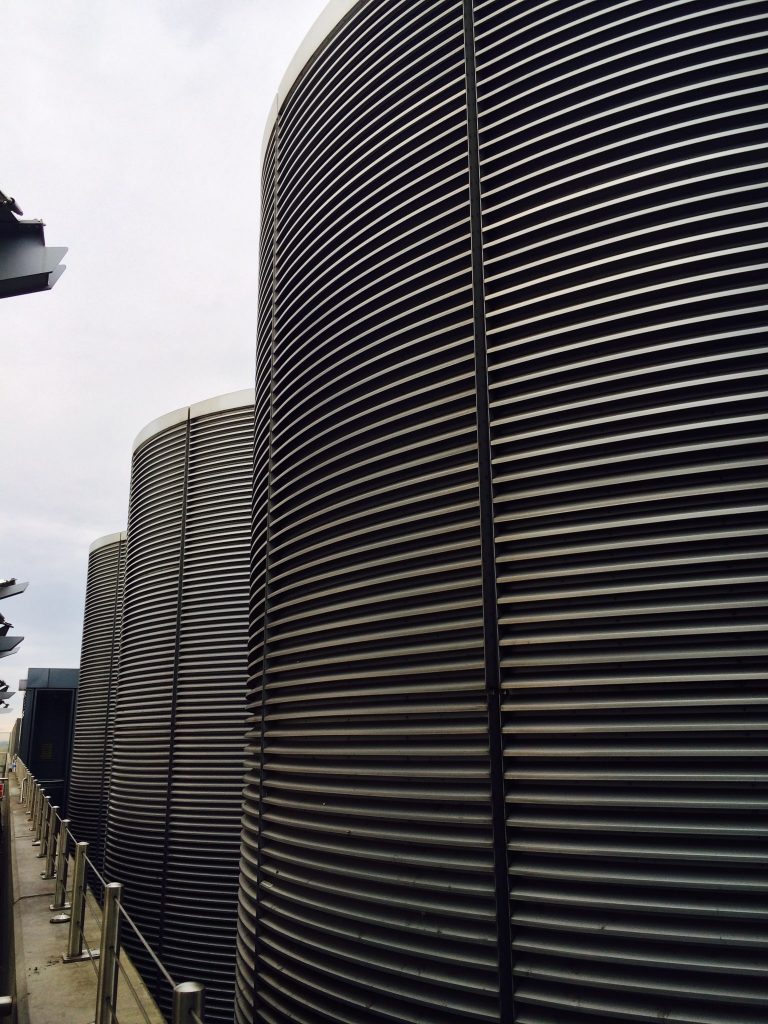 Superior Insulated Panels manufacture all types of louvres in powder coated aluminium.  We can assist you with creating the correct specification, advise you on air flow statistics as well as recommend the right commercial louvre for your particular project.  We can also assist with NBS or other detailed specifications.