Superior Insulated Panels provide high quality red cedar panels that blend perfectly with many kinds of buildings, whether traditional or contemporary.  We have been providing our red cedar panels in a variety of sizes, designs and thicknesses to our wide customer base.  All benefit from high thermal values and excellent aesthetics.
If you are looking for a natural looking yet functional and long lasting cladding product, red cedar panels provide many advantages.
Where can you use Red Cedar Panels?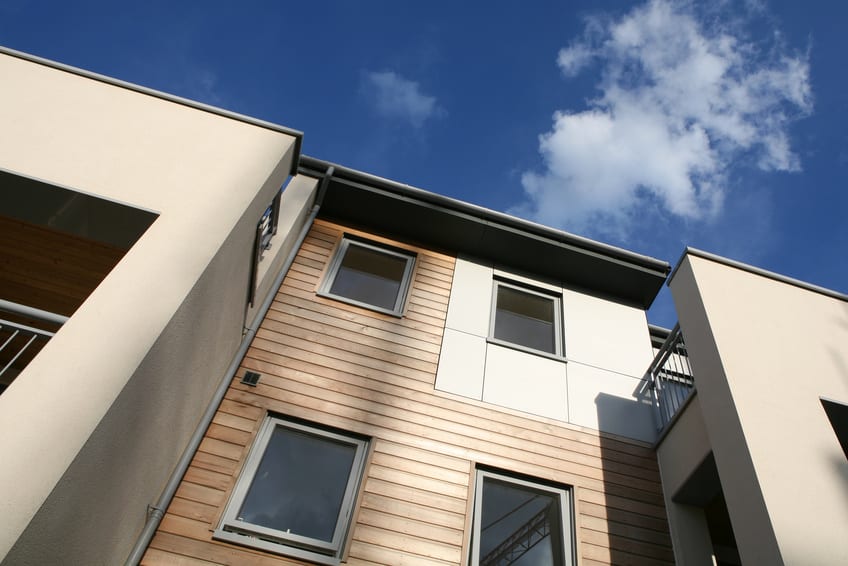 Red Cedar panels are ideal for building facades and elevations where traditional looking panels are required such as commercial buildings located in the countryside.  In these types of buildings red cedar panels enable them to blend well with their open countryside environment.
For more contemporary buildings, these panels can be used as part of the overall design. Already we have provided our panels to schools, office buildings and retail properties that are designed to achieve large glass spans with the thinnest of aluminium sight lines.
Red cedar panels complement modern aluminium systems and enable consistent U values across the entire building, consistency in the overall visual effect and blend perfectly with contemporary popular powder coated colours used today such as beige, greens, black and the very popular Grey RAL 7016 or RAL 7032.
Other examples where red cedar panels can blend with contemporary aluminium and modern colour schemes include intermediate cladding panels in red cedar ontrasting blue and grey powder coated aluminium.  Surrounding the panels is white render and silver anodised aluminium rain screen panels and coupled to cladding fabricated from zinc.
Impressive U Values are another feature of Red Cedar Panels.
Typically, red cedar panels with the correct insulation and backing tray can achieve very low U Values of 0.12 Wm2K or less.  It is the insulation that determines the overall U value of the panel itself.  Typically a thermal core will comprise a Polyisocyanurate infill.
Superior Insulated Panels now provide their red cedar panels in horizontal and vertical formats to their wide client base enabling them to complete impressive installations in educational, healthcare, corporate and private client buildings.
Our red cedar panels are available at competitive prices, fast turnaround times and at a wide variety of sizes and panel thicknesses.